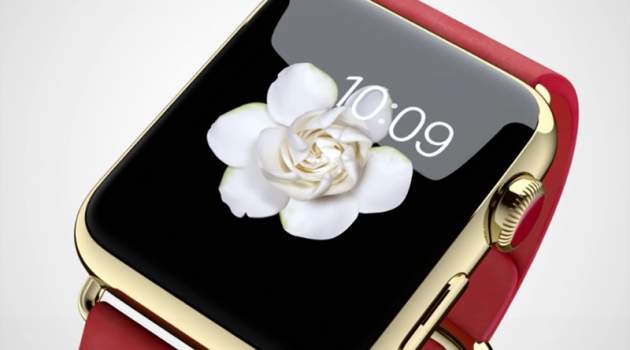 iWhen is the iWatch coming out? Apple's Tim Cook has now confirmed details on the Apple Watch's release date. Here's Everything you need to know about the Apple Watch, including its UK release date, price and features. For Apple Watch rivals, take a look at our round-up ofthe best smartwatches of 2014.
Apple Watch UK release date rumours: When is the iWatch coming out?
Apple has said that the Apple Watch smartwatch will arrive in early 2015, with that vague release date reiterated by Apple CEO Tim Cook during the company's October iPad event. Cook promises that Apple's smartwatch is "worth the wait".
We'd hoped that early 2015 would mean a pre-Valentine's Day launch (14 February), but Apple's senior VP of retail and online stores Angela Ahrendts told employees that the Watch launch will happen after Chinese New Year, which takes place on 19 Feburary 2015.
In a video message obtained by 9to5Mac, Ahrendts said: "We're going into the holidays, we'll go into Chinese New Year, and then we've got a new Watch launch coming in the spring".
9to5Mac has since suggested that the Apple Watch will arrive in the US by the end of March, with employees trained on how to use it in February.
There are even some rumours to suggest that the Apple Watch will be joined by a new iPhone, dubbed iPhone 7, when it launches in spring.
Apple has, however, released its 'Watch Kit' SDK, which means developers are currently working on their Apple Watch apps ahead of its launch.
On 27 January Apple CEO Tim Cook confirmed that the Apple Watch would ship in April during the company's quarterly earnings call. However, a UK launch has not been confirmed for April.
We will update this article as soon as an exact release date is given.
Apple Watch: Try the Apple Watch today
Pipes' Apple Watch Demo lets you try the Apple Watch experience in your browser right now. Just head to demoapplewatch.com to test drive the Apple Watch.
You can also see what it's like to use the Apple Watch in the video at the top of this page, courtesy of our sister site Macworld.com.
Apple Watch price UK: How much will the Apple Watch cost?
The Apple Watch starts at $349 in the US, and we are awaiting UK price confirmation.
Again, we will update this article as soon as that information is available, but for now we can only speculate. We expect that the $349 US price will translate to around £300 here in the UK. That's £220 (which would be the price if Apple sold the Apple Watch at the US Dollar to British Pound Sterling exchange rate), plus 20% VAT and a dash of Apple Tax.
That's just the starting price, don't forget. Apple will sell several different models of Apple Watch, one of which is made from real gold. That model – the Apple Watch Edition – could cost up to $5,000 according to French Apple site igen.fr, which would directly translate to £3,100, but using the 20% VAT and Apple Tax formula it'll be closer to the £4,000 mark.
Don't forget, though, that you'll also need to own an iPhone in order to use the Apple Watch, so you're looking at an additional £319 (for the iPhone 5C) or more unless you already own an iPhone. The Apple Watch is compatible with iPhone 5, iPhone 5S, iPhone 5C, iPhone 6, andiPhone 6 Plus.
Apple Watch: Who wants to buy the Apple Watch?
When Apple finally unveiled the iWatch the world was waiting for, albeit with a slightly different name, it did so to a sea of excitement. According to Futuresource, in the five months between May and October it saw a 125 percent increase in interest in smartwatches among the 8000 consumers it polled, and many of these enthusiasts were iPhone users. But that was three months ago, and it's likely we'll be waiting another three for the Apple Watch to make an appearance. Is excitement waning? Did Apple unveil the iWatch too soon?
We ran our own poll in an attempt to find out whether the Apple Watch (or indeed any smartwatch) was exciting enough to make users switch platform. Out of nearly 11,000 readers 75 percent would not. Only 10 percent said yes, while the others were undecided.
Apple Watch: What features does Apple's smartwatch have?
The Apple Watch is a customisable smartwatch designed to work with the iPhone that is also a comprehensive health- and fitness device. It's accurate to +/-50ms no matter where in the world you are, and allows you to connect and communicate directly from your wrist.
The way you interact with the device is entirely new: a Digital Crown enables you to interact with the watch without obstructing the screen, and also operates as the home button. Siri is also supported, allowing for smart messages and dictation. (See also: Microsoft Band vs Apple Watch comparison.)
A flexible retina display is a single crystal of sapphire. Force Touch, tiny electrodes around the display, recognise the difference between a tap and a press, allowing for different gestures to be made. A linear actuator provides haptic feedback. This is the Apple Watch's so-called Taptic Engine: more than just helpfully vibrating when you receive a new notification, it can do such things as provide slightly different vibrations for left- and right turns within the Maps app.
On the back a ceramic cover with sapphire lenses protects four sensors that make up the heart-rate monitor, which allows the Apple Watch to build up a comprehensive picture of your daily activities. The Apple Watch also has an accelerometer to measure body movement, and it uses the Wi-Fi and GPS in your iPhone to track distance. There's a speaker, too, which is water-resistant.
For charging the Apple Watch combines MagSafe and inductive charging in a completely sealed unit. You simply hold the back of the watch near the charging connector and magnets pull it into place. According to 9to5Mac, the Apple Watch should offer a typical battery life of 19 hours. The hardware is rather power-hungry, so for gaming you'll get only around 2.5 hours, but two- to three days on standby. Tim Cook said back in September that you'll probably want to charge the iWatch every night.
A custom-designed S1 chip resides inside the Apple Watch, and is completely encapsulated in resin to protect it from the elements, impact and wear. This is an entire computing solution on a single chip.
There is a range of watch faces (also known in watchmaking as complications), with everything from Astronomy and Solar to Modular, Timelapse, Utility, Motion, Photo and even Mickey Mouse, but personalisation extends way beyond the interface. Indeed, Apple claims to offer over two million ways to see time with the Apple Watch.
There are six easily interchangeable straps, including the Sport Band, which is tough, durable and sweat resistant, and the Leather Loop, which contains magnets for adjusting and fastening the watch. There is also the Link Bracelet, Classic Buckle, Modern Buckle and Milanese Loop.
The Apple Watch is available in two sizes (38- and 42mm height), and three distinct collections: the Apple Watch collection has a polished silver or black case made from a custom alloy of stainless steel; the Apple Watch Sport collection has a 60 percent stronger anodised aluminium case in silver or space grey, with strengthened Ion-X glass and colourful, durable straps; and the AppleWatch Edition is made from 18-carat yellow or rose gold, which is twice as hard as standard gold, and has sapphire crystal glass, and equisitely crafted straps and closures.
A Glances feature lets you swipe up from the bottom of the screen to see whatever information you choose to have there. This is quick, at-a-glance summaries of such things as the weather forecast, your location or your calendar.
The Apple Watch lets you control music on your iPhone or computer, or music stored on the Watch itself. Any photos you favourite on your iPhone or Mac will also show up on your Apple Watch.
You can choose what types of notifications you receive on the Apple Watch, then simply raise your wrist to see the notification.
Digital Touch lets you connect with your friends with a single touch. You just press the button under the Digital Crown to see thumbnail images of your friends, then use these to message or call them. You can even draw them a picture on the watch, send them your heartbeat (a little odd) or give them a tap to know you're thinking of them (potentially creepier than it sounds, given the Taptic Engine). There's also a Walkie-Talkie mode.
The Apple Watch is also a great health- and fitness device, motivating you to get active. An Activity app tracks your daily activity, and stores that information over time, while a Workout app shows real-time information such as calories burned and distance travelled, and it can set you goals. According to Apple, over time the Apple Watch gets to know you just as a personal fitness instructor would.
The Activity app supports three 'rings': Move, Excercise and Stand. Stand shows you how often you've got off your behind and done something; Exercise measures brisk activity, and Move gives you an overview of how active you are.
The Apple Watch also supports the new NFC-enabled Apple Pay feature built into the iPhone 6 and 6 Plus.
Apple Watch companion app for iPhone confirms features
iOS 8 beta 2 reveals that an Apple Watch companion app for iPhone is in development, according to 9to5Mac. This reveals a host of features available to the Apple Watch. For example, the app will allow users to view a virtual representation of the Watch's home screen on their iPhone, and use this to organise and manage apps. There are also some new features for the clock, including a red dot that appears on the Watch when a notification is received on the iPhone, plus a new Monogram complication. With messages you can opt to send an automatic reply or dictate your response, and you can set up read receipts and specify from whom you should receive messages on the Apple Watch. For security you can also set a passcode, and opt to wipe the Watch's data if it is incorrectly entered 10 times.
Apple Watch apps
One of the first apps to come to the Apple Watch is Letterpad, a word puzzle from Nimblebit, the developer behind Tiny Tower. TouchArcade says in the game you get a grid of nine letters and must use them to make words. The below picture is a mockup of how the game will look on the Apple Watch.
Apple Watch clones at CES 2015: Apple Watch for Android
According to The FT, January's CES 2015 show has seen a number of Chinese manufacturers showing clones of the Apple Watch. These are near-identical copies, and it's difficult to tell them apart from the real thing. These cost from as little as $60 each, which is a long way off Apple's $350 asking price.
The watches reportedly use a customised version of Android Wear that has been made to more closely resemble Apple's Watch interface.