Autobots….Roll out! Sounds familiar? Transformers die hard fans and enthusiasts will be very much thrilled to hear this exciting news of TRANSFORMERS EXPO which will be held at Resort World Genting, Malaysia for the first time ever. Following yet another year of success, Hasbro's TRANSFORMERS is set to celebrate its 30th Anniversary for the first time in Malaysia. In celebration of its anniversary, the world's favourite iconic movie and toy brand will be organizing the largest showcase of Transformers at Resorts World Genting themed TRANSFORMERS EXPO 2014.
The expo is expected to receive over 250,000 TRANSFORMERS fans from Southeast Asia between 31 January and 16 February to the Arena of Stars, Resorts World Genting. The event is organised by Target Exposition Sdn Bhd, in association with Hasbro Incorporated, the marketers of the TRANSFORMERS brand and with sponsors namely Resorts World Genting, the Ministry of Tourism & Culture, Toshiba and Chevrolet.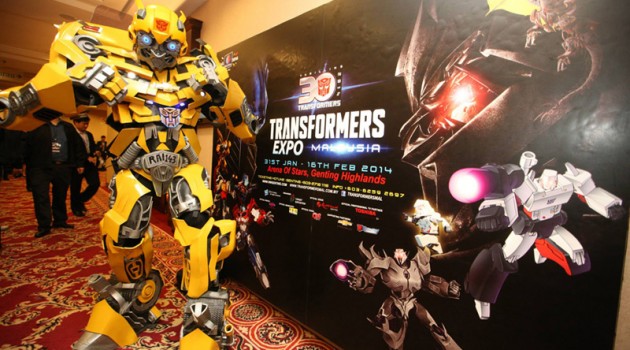 [more…]
Project Director of Target Exposition, Angeala Siew said, "This expo is unlike any Transformers exhibition held before. Some of the highlights would be the popular 23-feet tall Optimus Prime and Bumblebee, and the Chevrolet Camaro making their debut here at the expo. All visitors will get to meet them during the meet the fans sessions. There will also be 3D mapping, Augmented Reality, Cybertron World in 3D tunnel technology and on display will be a total of more than 1,300 collector editions of Transformers figurines. It's going to be an awesome experience for all visitors of all ages."
Assistant Vice President of Theme Park Operations & Marketing of Resorts World Genting, Kenny Yap also expressed his enthusiasm. "We are very excited to be partnering with Target Exposition on bringing Transformers to the Resort. 'Transformers' is a brand that is recognized by many. We are positive that this event held during 'Visit Malaysia Year 2014' will attract many fans from Malaysia and from neighbouring countries to the Resort. We are offering over 35,000 sq ft of our Arena of Stars and a portion of our Theme Park for this event. This exposition will definitely add excitement to the resort during this Chinese New Year," he said.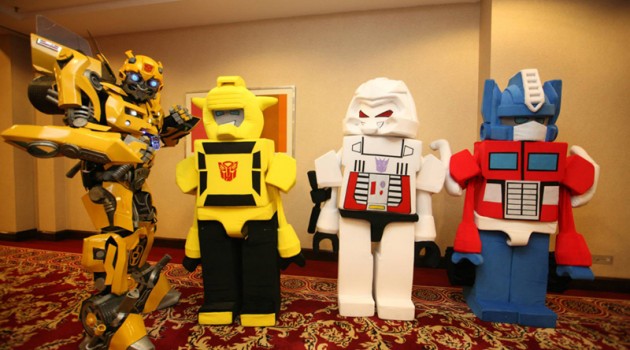 Other zones include Augmented Reality (AR) where the 'real-world' environment of Transformers comes alive. This zone is generated with high tech computer-generated sensory input such as sound, video and graphic including the latest holographic technology to take visitors once again to the world of Transformers. Here,you will be able to interact with Optimus Prime and Bumblebee!
Also on display is the Chevrolet Camaro, the car was made famous in the movie by Bumblebee, who took the form of a Camaro as his alternate mode. There is also a large area displaying Generation 1 Transformers from its beginning since 30 years ago to the latest collection series and also the Collectors' Exhibition. Here, meet the Transformers design team from Takara Tomy, headed by Hisashi Yuki, the Head Designer. Ask them questions and take pictures with them.
If seeing is not enough, the merchandises has a large variety of Transformers items to be picked from and purchased. Some of these items include the new TRANSFORMERS 30th Anniversary merchandises, special edition toys and premium items. Visitors will also have the opportunity to take pictures with the Kreo versions of Transformers mascots during the meet-and-greet sessions.
Visit http://www.transformersmal.com.my/ for more info.
Like our Facebook: Malaysia IT Fair & Koozaa Malaysia
Follow our Twitter: Malaysia IT Fair