Malaysia will once again host The Putrajaya International Hot Air Balloon Fiesta for four consecutive days from the 27th – 30th March 2014! An event that is not to be missed, 2014's fiesta is the sixth installment of the internationally recognized hot air balloon fiesta, featuring the attendance of more than 20 hot air balloons all over the world, including at least 5 special shaped hot air balloons!
Admission is free! Come and experience a fresh view of the skies by going on the tethered hot air balloon rides or coast the stunning Putrajaya skyline in a helicopter joy ride. For those who search for a bit of adventure, the Mountain Dew Extreme Zone boasts an array of outdoor fun including water zorbing and rock climbing. Food and beverage outlets aplenty, be sure to grab a meal at KFC outlets at the fiesta and remember to keep yourself hydrated.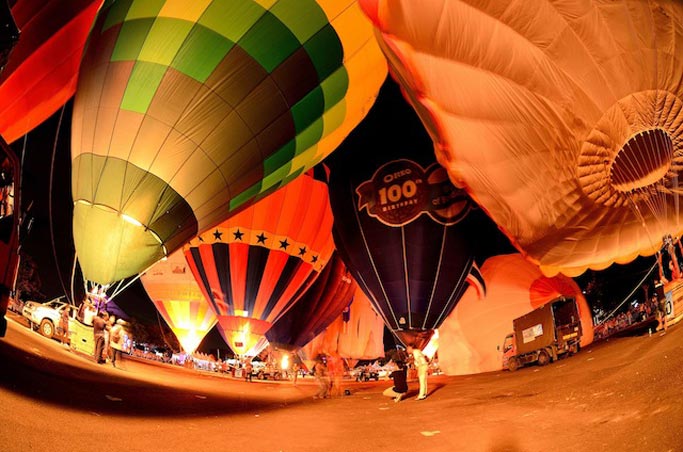 Younger kids will not miss out on the fun in the sun as they wait for the hot air balloons to take flight – the kids' play area is back this year and offers a variety of amusement rides, coloring contests, arts & crafts and many more.
To find out more information and enquiries on the event, call 03-7981 8712 or check out their website www.myballoonfiesta.com and follow their Facebook account facebook.com/myballoonfiesta. Your source of airborne fun awaits!
The 6th Putrajaya International Hot Air Balloon Fiesta 2014 is organized by AKA Balloon Sdn. Bhd, Perbadanan Putrajaya (PPj) and Malaysian Sports Aviation Federation (MSAF).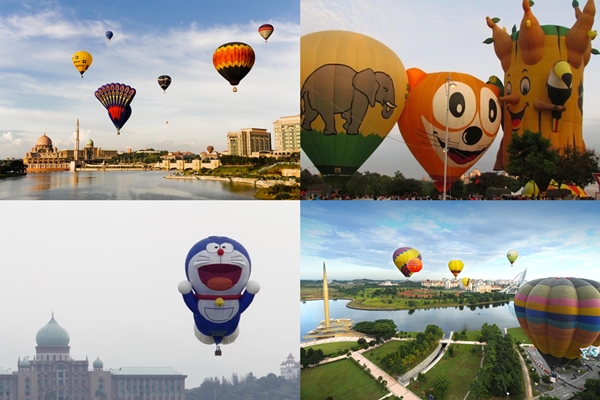 Source: My Balloon Fiesta