The winners goes to…….
 Congratulations!
Chee Yoon Ming
Sasikumar Manokaran
Khaerunnahar Bin Mhd Satidi
Gan Peng Kim
Zaiton Yaacob
Mohd Yusof Ihkasan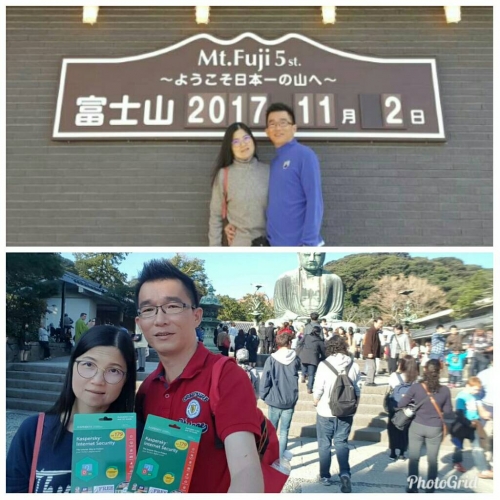 Ng Mei Wenn – (891024-08-xxxx)
Kam Wai Kean – (700430-10-xxxx)
Chua Hee Meng – (800123-05-xxxx)
Loh Yoon Lin – (661016-10-xxxx)
Chua Chee Peng (870306-38-xxxx)
Kubendran Arikrishnan (920603-10-xxxx)
Fatimah Binti Zainal (890915-05-xxxx)
Teow Boon Leong – (750327-08-xxxx)
Chong Yee Chou – (750322-14-xxxx)
Amarahn P A/L Poongavanam – (701008-10-xxxx)
Md HaDairif – (911124-06-xxxx)
Siti Maryam Binti Mohd Ramzi (940917-10-xxxx)
Abdul Shukor B Shahid (630405-08-xxxx)
Siow Chee Shung (810731-05-xxxx)
Terry Foo Chin Seng (830922-10-xxxx)
Loo Weng Soon (791009-14-xxxx)
Loi Chun Hoe (810414-05-xxxx)
Ahmad Mohammadi (i9575xxxx)
Kelvin Inder Singh Nakendran (960616-10-xxxx)
Ravindran Jegasothy (540717-02-xxxx)
Wee Zhao Yuan (871103-04-xxxx)
Juhaida Salleh (790717-14-xxxx)
Mohd Shahrizan Musa (790528-01-xxxx)
Yap Chee Fu (901019-14-xxxx)
Chong Saw Wah (681101-05-xxxx)
Key Her Hock (511020-01-xxxx)
Ong Boon Khiam (541203-10-xxxx)
Tio Boon Siew (730323-07-xxxx)
Lee Song Phik (780816-07-xxxx)
Mohd Faisal Bin Jaafar (770914-03-xxxx)
Nur Liyana Binti Ismail (901215-14-xxxx)
Nazirah Binti Menawi (830308-14-xxxx)
Chong Hock Chye Kerwin (701217-71-xxxx)
Umeshshanker Thulasaidas (970313-14-xxxx)
Sim Boon Fatt (820114-14-xxxx)
Mah Yih Sean (920503-10-xxxx)
Lee Jeng Shin (940806-14-xxxx)
Vejay Avinash (910817-07-xxxx)
Lim Wei Kek (790722-05-xxxx)
Andy Goh Choon Teck (891017-43-xxxx)
Chan Wan Chui (860510-30-xxxx)
Desmond Sim (desmondXXX@yahoo.com)
Wardah Nabilah (wardah.XXX@gmail.com)
Wiratee Udomlarp (wella@XXX.org)
Don't miss out!
To others who have participated in our Adidas NMD campaign, please do not feel disappointed as we have more giveaway in future!
Do stay tuned with us!