Besides the intense competition of smartphones continued from last year, the year 2013 seems to be a year of new operating systems also.  In earlier, Blackberry and Mozilla unveiled BlackBerry 10 and Firefox OS-based smartphones for the developers respectively.   Ubuntu operating system seems to be the other operating system that will be joining the league.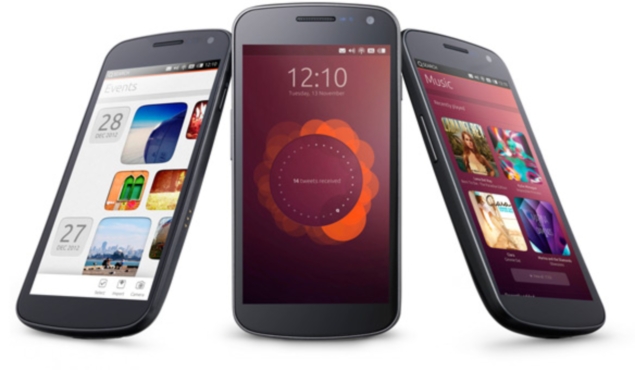 Ubuntu is made by Canonical, and according to the Wall Street Journal, the founder and CEO of Canonical Mark Shuttleworth said that Ubuntu OS smartphones will be available in October and app developers will get access to the OS later this month.
Ubuntu OS is an open source operating system, which is based on the Debian Linux distribution and seeks to offer consumers a unified experience on TVs, phones and PCs.  It will use native apps, which means that developers can create a single app for both the desktop and the PC. This will let users easily move between devices. The OS also favors swiping gestures to reveal navigation strips and overview pages.
As Ubuntu OS can support both ARM and x86 processors, it can run on most Android-based smartphones that are currently available in the market. There's no word on which smartphones will be officially running on Ubuntu OS yet but app developers will be able to work with the OS on Samsung's Galaxy Nexus.
According to the Wall Street Journal, several carriers are interested in the smartphone, but it's still unclear which ones Canonical will partner with.
Read more:
http://gadgets.ndtv.com/mobiles/news/ubuntu-os-smartphones-to-be-available-starting-october-report-327620
http://news.cnet.com/8301-1035_3-57568089-94/ubuntu-os-smartphones-to-hit-stores-in-october/