The rivalry between the world's top two smartphone brands is heading back to the court this week.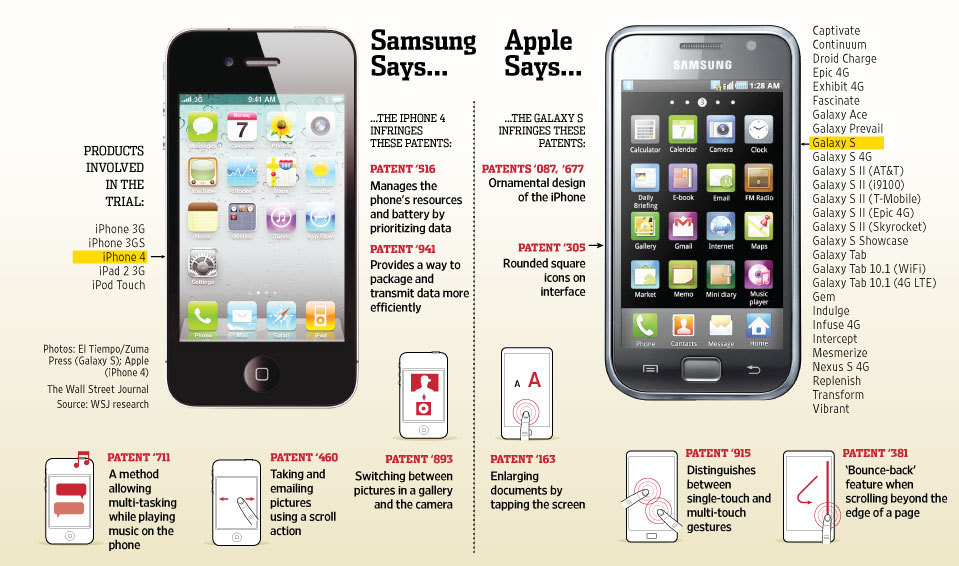 [more…]
The latest Apple-Samsung case will be tried less than two years after a federal jury found Samsung was infringing on Apple patents. Samsung was ordered to pay about $900 million but is appealing and has been allowed to continue selling products using the technology.
Now, jury selection is scheduled to begin Monday in another round of litigation, with Apple Inc. accusing Samsung of infringing on five patents on newer devices, including Galaxy smartphones and tablets. In a counterclaim, Samsung says Apple stole two of its ideas to use on iPhones and iPads.
In the upcoming case, Apple claims Samsung stole a tap-from-search technology that allows someone searching for a telephone number or address on the web to tap on the results to call the number or put the address into a map. In addition, Apple says Samsung copied "Slide to Unlock," which allows users to swipe the face of their smartphone to use it.
Samsung countered that Apple is stealing a wireless technology system that speeds up sending and receiving data.
The most attention grabbing claim in the case is Apple's demand that Samsung pay a $40 royalty for each Samsung device running software allegedly conceived by Apple, more than five times more than the amount sought in the previous trial and well above other precedents between smartphone companies. If Apple prevails, the costs to Samsung could reach $2 billion. Apple's costs, if it lost, are expected to be about $6 million.