Efficient file sharing in collaboration with smartphone
Sony will release "DPT-CP1" digital paper equivalent to a small A5 size, pursuing the ability to read and write electronic documents as if it were paper. Due to the release of this machine, the product composition of digital paper will be two models together with "A DP size of DPT – RP 1" (already released).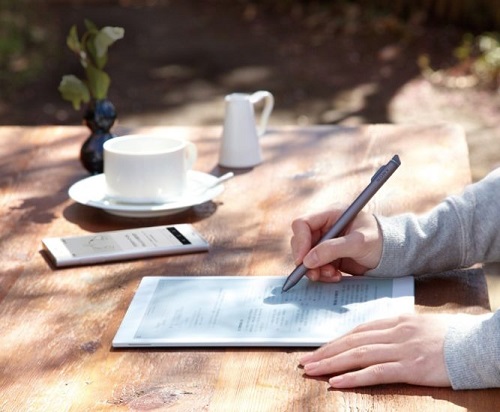 "DPT-CP1" is the world's thinnest and lightest * 2 with a high-resolution electronic paper display of 10.3 inches * 1 (1404 × 1872 dots) equivalent to A5 size, about 240 g in mass and about 5.9 mm in thickness It is a digital terminal of. By adopting a proprietary non-slip panel, by suppressing the slipping of the pen tip and giving a moderate resistance feeling, we are achieving a comfortable writing feeling closer to paper. In the built-in memory, it is possible to save about 10,000 files * 3 PDF documents, and it is possible to easily carry a large amount of electronic documents. In addition, by combining a capacitive touch panel system and a rechargeable active stylus pen, highly accurate rendering is realized from the center to the edge of the screen. This machine achieves a light weight of only about 240 g while following the design * 4 of the digital paper "DPT – RP 1" equivalent to the already released A4 size . Since it is a small size equivalent to A5 which also fits neatly in handbags etc., it can be taken out quickly even while on the move and you can quickly check the document. The new application "Digital Paper App for mobile" * 5 for smartphones released at the same time enables data sharing between the smartphone and this machine without using a PC. For example, you can transfer PDF documents from smartphones, browse and correct jobs, and share handwritten documents with cloud services and e-mail via smartphones, so you can use convenient way to choose between time and place. Furthermore, NFC * 6
If you are a smartphone that supports, you can connect by simply hovering over the unit.
Sony's digital paper is utilized not only for people in various fields such as university teachers, doctors and lawyers dealing with large amounts of documents such as papers and literature, but also for business improvement and paperlessization of medical and manufacturing sites. With regard to new products, we will also strengthen appeal to students and business people, etc. by linking functions with smartphones and portability by small size.
* 1

10.3 inches corresponds to the size almost equivalent to A5 size paper.

* 2 As a

10 inch equivalent PC / tablet / electronic terminal product that can read and write electronic documents. Search by Sony. As of April 16, 2018 public announcement.

* 3 When

a PDF file of approximately 1 MB is regarded as one file and saved in internal memory.

* 4 The

current "DPT-RP1" won the Japan Design Competition Design Award, Good Design Award 2017, in 2017. In addition, in March this year I received the highest award iF Gold Award at the prestigious design award iF Design Award 2018 globally.

* 5

This application is scheduled to be available in conjunction with the release of "DPT-CP1". You can check Android and iOS products available for this application here . It does not correspond to the tablet.

* 6

This application can also be used with smartphones that are not equipped with NFC.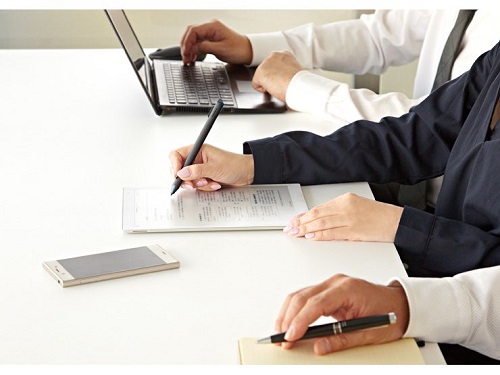 A5 size mobile terminal realizes overwhelming lightness and thinness
Easy to read high resolution electronic paper display
Smartphone cooperation that allows you to work even at the destination
Inherit excellent function of DPT-RP1
Source: Sony