Shop on what you seen on Snapchat.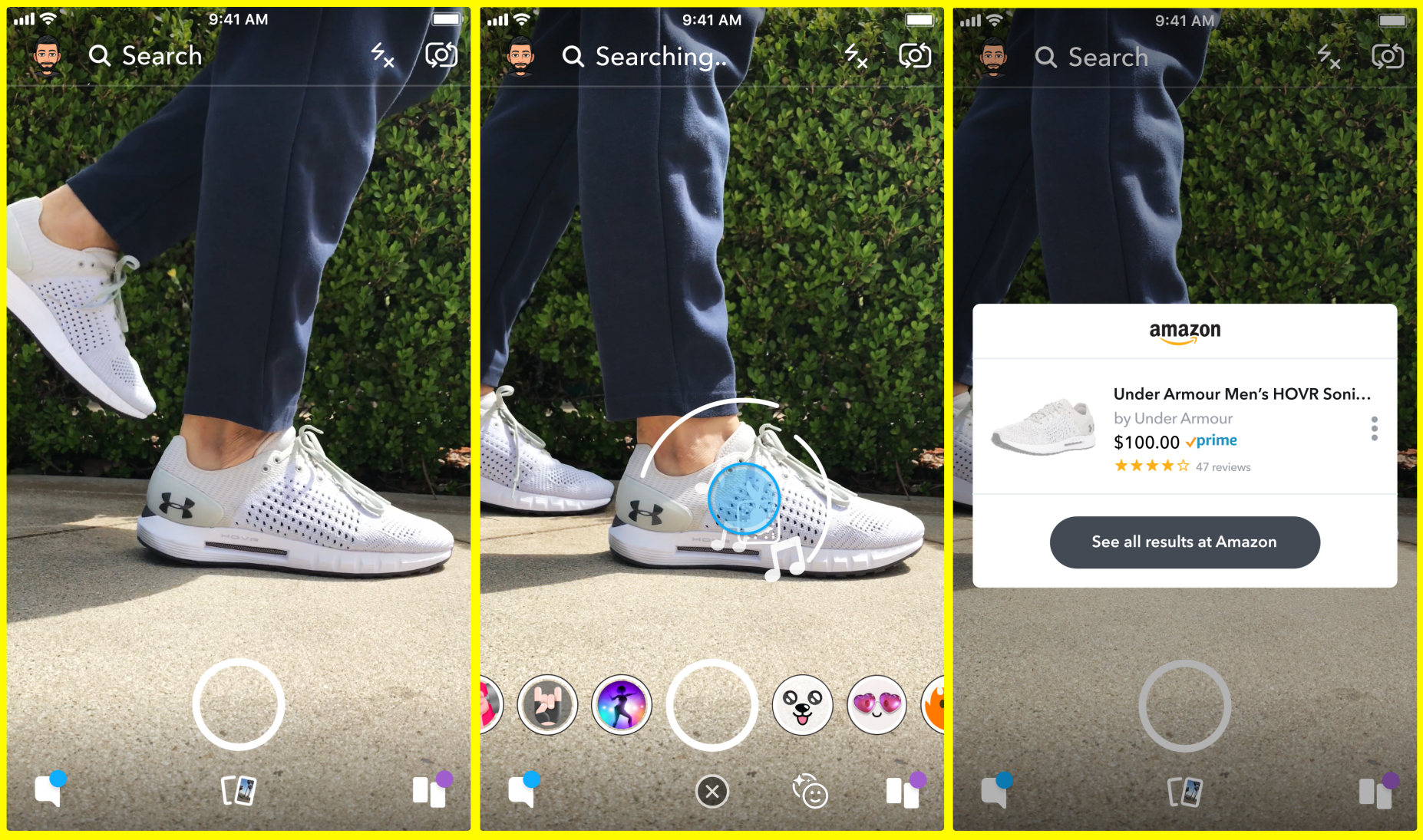 Snapchat announced!! The app user can try the new way to search for products on Amazon from the Snapchat camera. This is only available to users in US for now.
Users can point from the Snapchat camera on a product or barcode, once item been recognized by Amazon, the Amazon card will appear on screen, it will pop up a link for that product or similar ones that available on Amazon. You may see all results via visit to Amazon App or Amazon.com and proceed to purchase for it.
More information: Snapchat