Seagate Technology plc announced that its Samsung® HDD division is shipping the new 2.5-inch Spinpoint™ M9T, which at 9.5 mm thin is the world's thinnest 2TB hard drive.  Offered in capacities of 1.5TB and 2TB, the Spinpoint M9T mobile drive gives OEMs, channel system integrators and consumers a thin, high-capacity storage solution ideal for external storage, notebook integration and upgrades, desktop, and gaming system applications.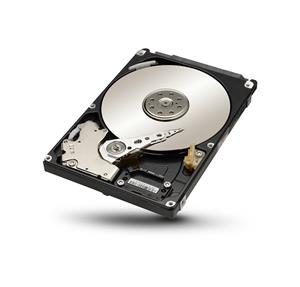 "The M9T combines the highest areal density shipping in a single storage device with an innovative design that fits into mainstream notebook applications. While other 2TB are solutions on the market are 15 mm thick, the vast majority of mobile devices are designed to use a 9.5 mm drive; with the M9T, those devices can now have 2TB of storage, enabling a richer computing experience," said Dave Frankovich, senior product line manager, Samsung HDD.
Spinpoint M9T includes a SATA 6Gb/s interface and microactuation to ensure fast, consistent hard drive performance, along with NoiseGuard™ and SilentSeek™ technologies to deliver ultra-quiet operation.
The Spinpoint M9T hard drive is currently available in the Samsung Internal Drive product line, which includes the M3 Portable and P3 Portable external drives, as well as with select partners. Learn more at http://samsunghdd.seagate.com.
Source:
http://www.seagate.com/about/newsroom/press-releases/Samsung-hdd-division-ships-2tb-storage-solution-pr-master/