Samsung is a large company which takes care of all range of consumers. As tablets continue to grow in popularity, the Korean manufacturer is likely to launch a Galaxy Tab 3 for kids version in South Korea. The source states that the company is planning to announce the device in September.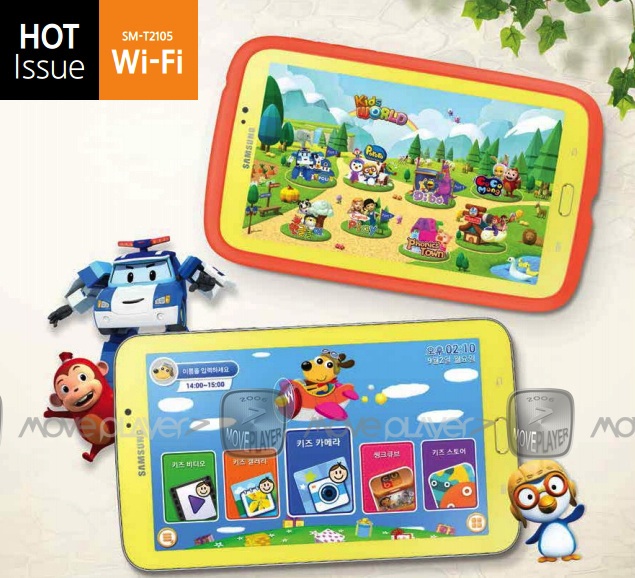 According to the leaked info, the Kids Edition of the Tab 3 7.0 features many of the same specs as the standard version, including the same 1024 x 600 resolution and same 7-inch TFT display size. The Kids tablet is reportedly to feature a  1.2GHz dual-core processor, 1GB RAM, 8GB storage, microSD and a 3MP camera.
The tablet will differ in the OS, it will be a customized version of Android 4.1 Jelly Bean. The UI is designed to be easy to use for children, and also features parental lock software and tons of preloaded education and entertainment apps. The kids version also comes with a protective bumper, making the tablet more resistant to a few minor drops during use.
There's no word on the tablet's pricing and availability yet. Even if the tablet does arrive shortly, it is hard to say if it will ever officially make its way beyond South Korea's borders.
Read more:
http://www.androidauthority.com/samsung-galaxy-tab-3-kids-258918/