Samsung reportedly launching its upcoming flagship Smartphone, Galaxy S5 ahead of Mobile World Congress in Barcelona at 6pm on 23 February.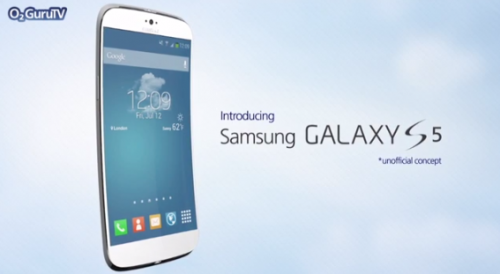 The speculation comes from Eldar Murtazin, a journalist at Russian website Mobile Review, who has a very good track record of knowing what is happening within the smartphone industry. The speculation has not been commented on by Samsung, but Murtazin has accurately predicted the launch date of Galaxy S4 last year.
He suggested that the price of S5 will remain the same as the S4 and that it won't be available to customers until the end of April – a similar timeline to the Galaxy S4. There will also be a new version of Samsung's software skin – TouchWiz – which sits on top of Android which Murtazin says is "the next step in TouchWiz evolution."
Though Murtazin didn't mention any hardware specs, rumors have been swirling around in recent months. The phone is expected to be the first smartphone to launch with 2K screen resolution (2560 x 1440) with some rumors suggesting it could be curved – though it is probably too early in the curved screen smartphone evolution for this to happen. The phone will be powered by a powerful 64-bit chip paired with 4GB of RAM, will feature a new 16 megapixel camera sensor and will be available in two versions – one with a plastic body and one with a premium metal and glass chassis.
So what is your expectation on Samsung Galaxy S5? Share with us at www.facebook.com/malaysiaitfair.
Read more:
http://www.ibtimes.co.uk/samsung-galaxy-s5-release-date-tipped-23-february-1433123