Samsung officially announced the Galaxy S4 Zoom, a smartphone-camera hybrid which combines the stylish heritage of the latest GALAXY S4 smartphone with advanced photographic capabilities.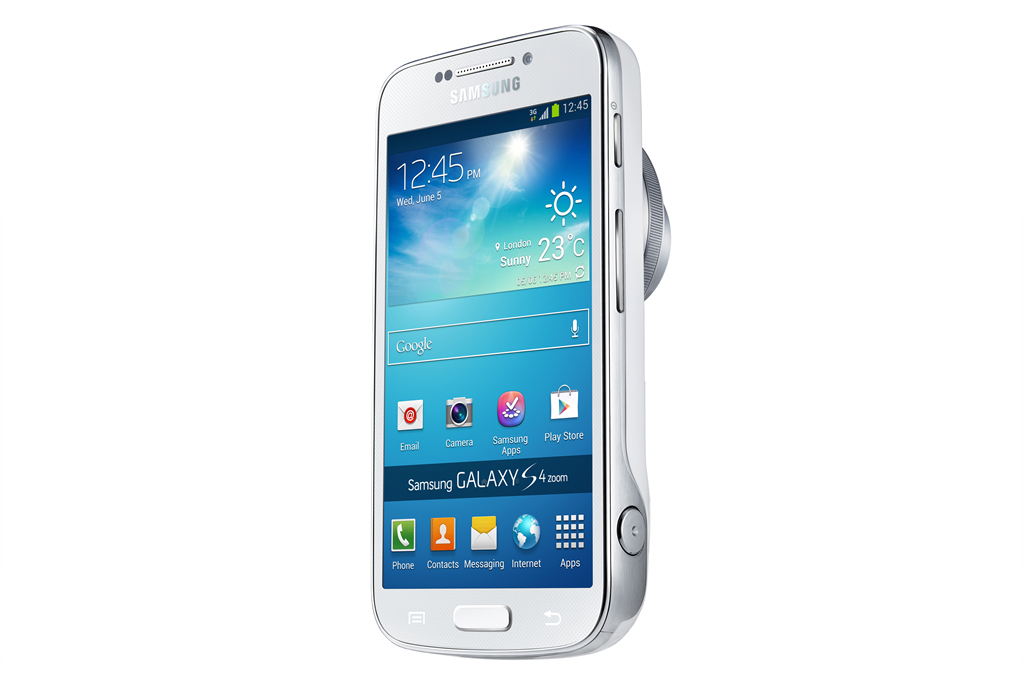 Part of the Galaxy S4 family, the Galzxy S4 Zoom is the realization of Samsung's mission to create a single device that can fulfill the role of both an industry leading smartphone and a high-end compact camera.The Galaxy S4 Zoom combines 10x Optical Zoom, 16 Mega Pixel CMOS sensor, OIS and Xenon Flash with the very latest Samsung GALAXY S4 technology.
Zoom Ring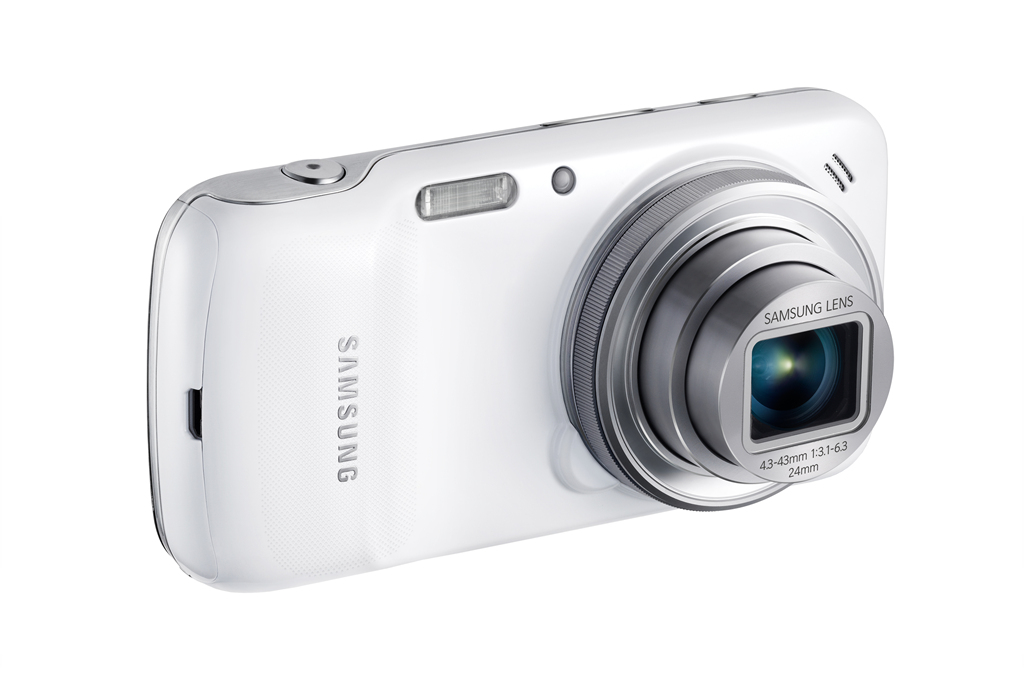 [more…] The Galaxy S4 Zoom features a Zoom Ring, which is a simple and intuitive way to access the Galaxy S4 zoom's key features. When you're in the middle of a phone call and you see something you absolutely have to share, a quick twist of the Zoom Ring will activate the In-Call Photo Share feature, letting you capture and send an image directly via MMS to whoever you are talking to simply.
For easy camera navigation, the Zoom Ring can be used to activate the Quick Launch and Shortcut features, giving you instant access to multiple camera modes including Auto, Gallery and Smart Mode with a simple twist.
The Zoom Ring also revolutionizes conventional camera zoom controls. Optical zoom control replaces traditional dials and buttons with smooth, easy-to-operate digital controls. Professional-quality accuracy and unprecedented ease of use are just a twist away, making it easy to compose a scene and capture wide-angle shots or tight close-ups.
Photography quality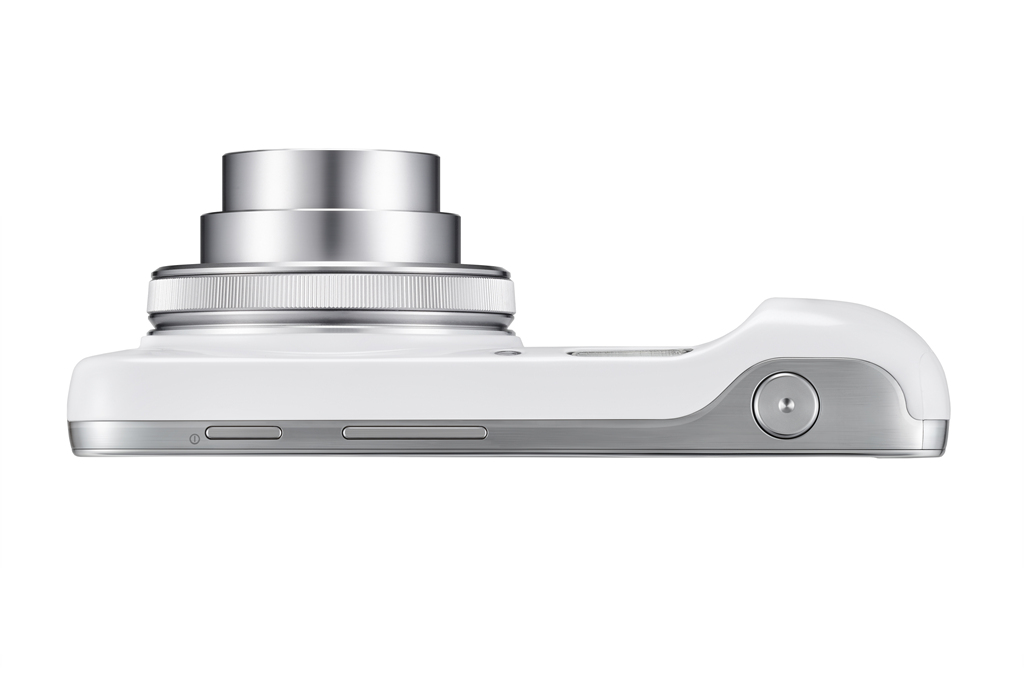 The Galaxy S4 Zoom is equipped with the 10x Optical Zoom and 16MP BSI Sensor which lets you capture beautiful images. While the built-in Optical Image Stabilizer (OIS) helps keep the camera perfectly still even when you're not, reducing blur and stabilizing the image while zoomed in for high-quality photos and video.
Photo Suggest instantly connects you to huge libraries of images taken by fellow photographers, to help you find and compose your best shots anywhere in the world. Photo Suggest can even direct you to the ideal nearby location which will give you the vantage point you need for that perfect photo.
The GALAXY S4 zoom also features Samsung's popular Smart Mode, enabling you to choose from a series of pre-set modes and the camera will automatically adjust to ensure you capture the best photo possible.
Heritage of Galaxy S4 smartphone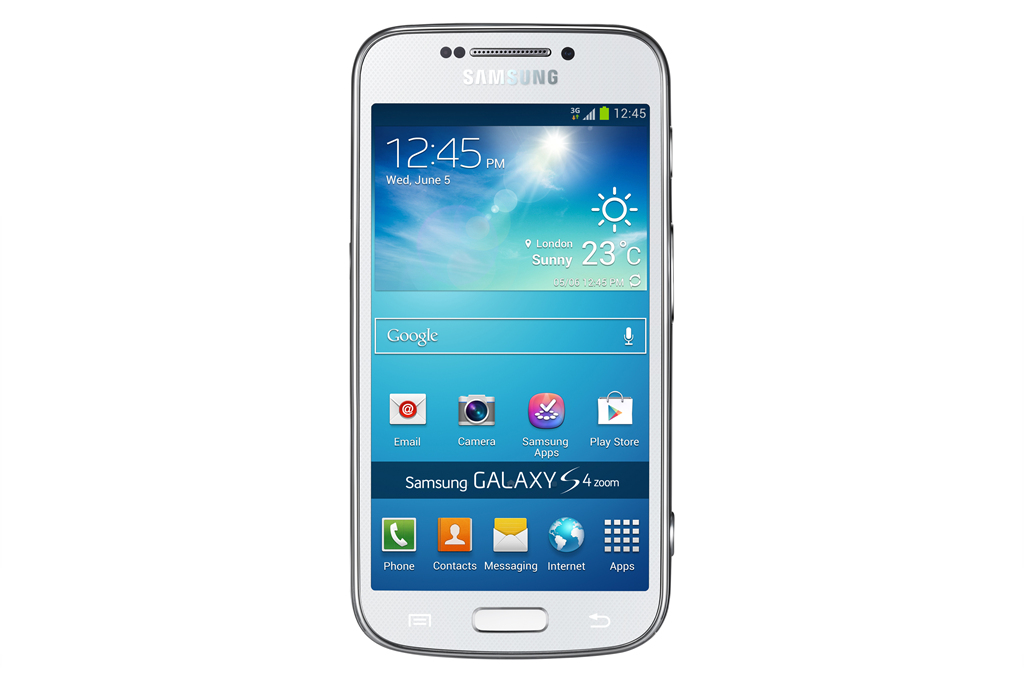 Running on Android Jelly Bean 4.2, the Galaxy S4 zoom boasts many of the same features as the recently launched Galaxy S4, including Touchwiz, Story Album, Samsung Link, HomeSync, Samsung Hub, Google Play etc. However, the device offers scaled down specs compared the the regular S4, including a 4.3 inch qHD sAMOLED, 960×540 pixel screen, with 1.5GHz Dual-Core processor. The battery is a 2330mAh number and the device includes 8GB internal storage (user memory 5GB), with a microSD card slot that can take cards up to 64GB.
Read more:
http://www.technobuffalo.com/2013/06/12/samsung-galaxy-s4-zoom-confirmed-16mp-camera-10x-optical-zoom/