Both the Galaxy S4 and Xperia Z are the flagship phones for Samsung and Sony respectively.  Let's take a look at how the two handsets compete.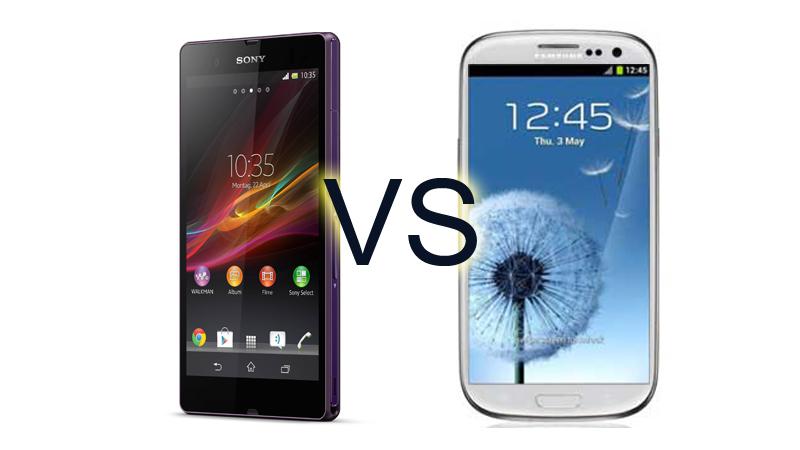 Design
Sony Xperia Z has a rectangular shape which gives it a strict and stylish appearance but also makes the phone rather bulky and difficult to hold. However, its glass exterior is being much appreciated compared to the plastic casing of Samsung Galaxy S4.
Plastic or not, the Galaxy S4 is still a champion among similarly sized phones, when it comes to comfort when using the phone. Though having a similarly large display, the Galaxy S4 feels much smaller and lighter than Xperia z.[more…]
Dimensions/Weight of Galaxy S4: 136.6 x 69.8 x 7.9 mm / 130g
Dimensions/Weight of Sony Xperia Z: 139 x 71 x7.9 / 146g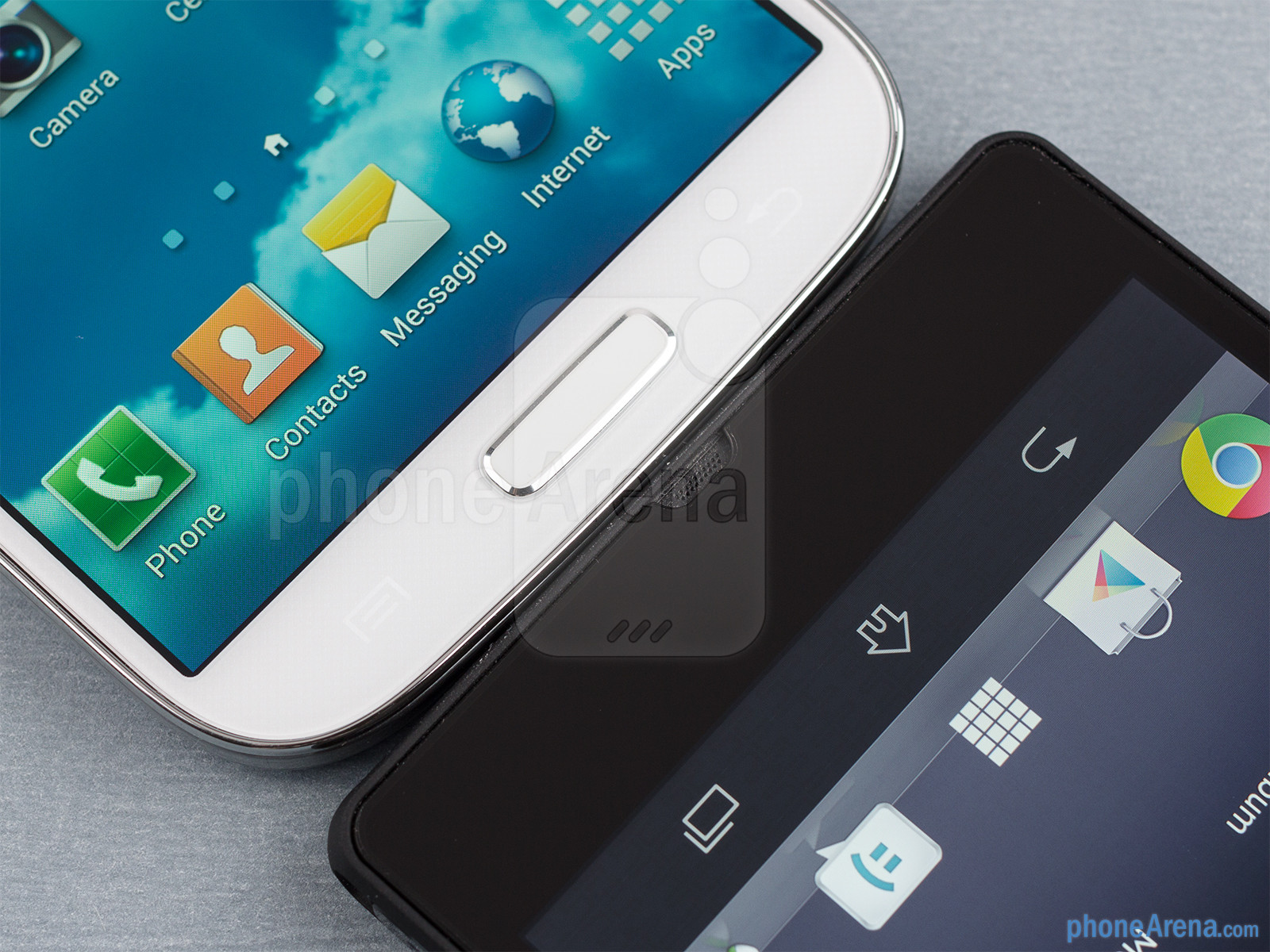 Display
Both phones offer a full 5-inch experience, however the Super AMOLED panel of the GS4 seems to provide higher contrast, more vibrant colors and much better viewing angles.
Samsung Galaxy S4: 4.99-inch, Super AMOLED 1920 x 1080 Full HD, 441 ppi
Sony Xperia Z: 5-inch TFT LCD Bravia Engine 1920 x 1080, 443 ppi
Operating system
The Galaxy S4 comes with Android 4.2.2 while the Xperia Z runs  v4.1.2 (Jelly Bean), with a planned upgrade to v4.2 (Jelly Bean). Planned but not yet executed means that it will lag a bit in the most recent upgrades although rumors suggest that an upgrade 'very shortly' is imminent.
Processor and Memory
Samsung Galaxy S4 has the benefit of sporting a newer processor – the Snapdragon 600 while the Xperia Z is left running the last-gen Snapdragon S4 Pro. The S4 Pro is still a very capable chipset that will deliver superb performance in games and other applications.
Both smartphones have 2GB of RAM but the GS4 is more versatile as  it comes in 16, 32 and 64GB versions, each sporting a microSD card slot. The Sony Xperia Z is also equipped with a microSD card slot, but is only available with 16GB of built-in memory.
CPU/RAM of Galaxy S4: 1.9GHz Qualcomm Snapdragon 600 (US), Samsung Exynos 5 Octa (International) / 2GB
CPU/RAM of Sony Xperia Z: 1.5 GHz Snapdragon S4 Pro / 2GB
Camera 
The Sony Xperia Z and the Galaxy S4 are both offering 13MP rear cameras. However, Galaxy S4 comes with a picture-in-picture concept wherein the photographer can have his 'live' image inserted into a photograph or video, thus making picture-taking more interesting
Galaxy S4: 13MP, 1080p HD video (rear); 2MP (front)
Sony Xperia Z: 13.1MP, 1080p HD video (rear); 2.2MP (front)
Battery
Galaxy S4: 2600mAh, removable
Sony Xperia Z: 2330 mAh, non-removable
Overall, the Galaxy S4 seems to be more appealing handset. However, the Sony Xperia Z comes with the water and dust resistant features which add selling points on it. It can keep going even after 30 minutes under water and even withstand water jets.