Samsung may have unveiled its Galaxy S4 flagship smartphone, but ahead of its confirmation on the launch of a more mid-range device like the Galaxy S3 Mini, new leak suggested that the Galaxy S4 is just around the corner.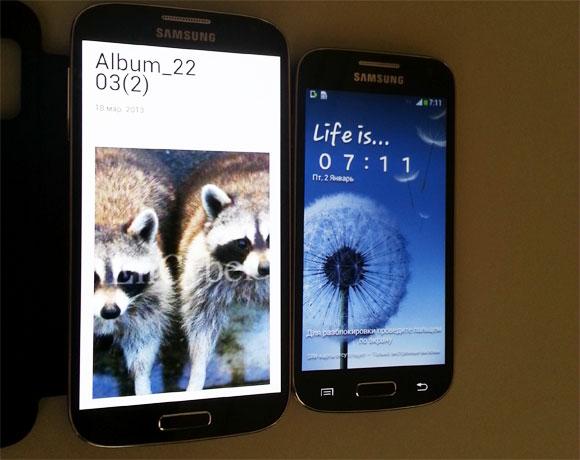 The next-gen Mini is expected to launch on Android Jelly Bean 4.2.2. It will apparently come with a 4.3in Super AMOLED qHD display with a pixel density of 256 pixels per inch.
Rather than the 1.9GHz quad-core Snapdragon processor found in the UK release of the Galaxy S4 and a 1.6GHz eight-core Exynos 5 Octa in their handsets instead, the Galaxy S4 Mini will include a 1.6GHz dual-core Eyxnos chip or an unnamed quad-core processor and, likely, 1GB of memory. For storage capacities, both an 8GB model and a 16GB model are both likely to appear.
The device is said to come in four variants:  the GT-I9190, which features a more powerful quad-core processor and support for the HSPA+ high-speed 3G networking standard; the GT-I9192, with a dual-core processor but includes dual SIM card slots and the same HSPA+ support; the GT-I9195, which supports 4G Long Term Evolution (LTE) connectivity; and the GT-I9198, a version exclusive to China.
Samsung is expected to make an official announcement regarding the Galaxy S4 Mini in either June or July.
Read more:
http://www.knowyourmobile.com/samsung/samsung-galaxy-s4-mini/19795/samsung-galaxy-s4-mini-specs-picture-leak-online
http://www.expertreviews.co.uk/smartphones/1298794/4-3in-samsung-galaxy-s4-mini-leaked-online