After the global launch at IFA 2013, Samsung Malaysia has announced its latest flagship phablet, the Galaxy Note 3 and its first smartwatch, the Galaxy Gear in the country. Both of the devices are priced at RM2399 and RM999 respectively.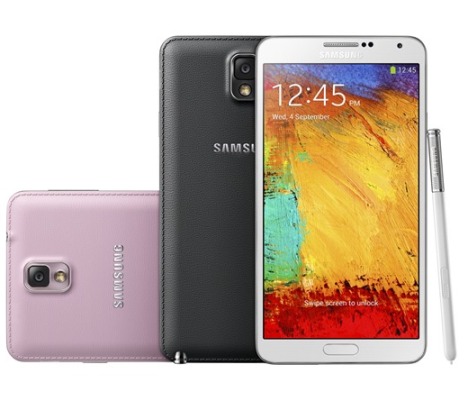 The new Galaxy Note 3 features a 5.7-inch AMOLED screen and Malaysia market will be getting the 4G LTE variant which is powered by a 2.3GHz Snapdragon 800 chipset with 3GB RAM. The 13MP rear camera sensor on the Galaxy Note 3 also features support for 4K video recording at 30fps-one of the first in the industry. Besides, it is packed with a larger 3200mAh battery. Samsung delivers a new premium look and feel on the phablet by adding a soft and textured-touch back cover and delicate stitching. Samsung GALAXY Note 3 will be available in Jet Black, Classic White and Blush Pink. Head on to Galaxy Note 3 for more details.[more…]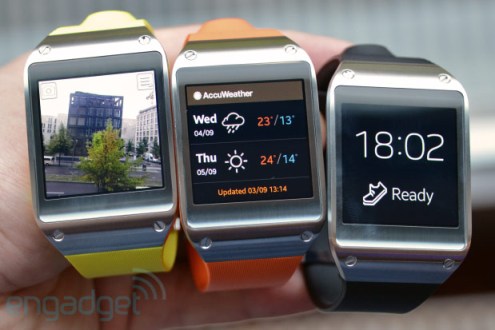 During the local launch, Samsung was introducing its first smartwatch, the Galaxy Gear as well. The watch syncs seamlessly with the Galaxy Note 3 via the Gear Manager app on the phablet, which allows users to check notifications, make and receive calls with the Gear. The Gear features a 1.63-inch Super AMOLED panel with a resolution of 320 x 320. That strap-mounted camera, for its part, is designed to capture low-res shots and 10-second 720p videos, and includes a 1.9-megapixel BSI sensor and an auto-focus lens. The device is powered by an 800MHz processor and a 315 mAh non-removable cell, which Samsung reps say should provide up to a day of "regular" use. There are two built-in mics (with noise cancellation support), a speaker, Bluetooth 4.0, an accelerometer and gyroscope, 4GB of storage and 512MB of RAM.
Every purchase of the Galaxy Note 3 entitles new owners to exclusive content and services worth up to RM1500, for free. The Samsung Galaxy Lifestyle Rewards program contains exclusive services such as a free 1-month trial for The Star ePaper and 50% discount for a 1-year subscription, a 30-day trial of the Office Suite Pro app, with a special upgrade rate to the full version for only $1. There's also Viki, which allows you to watch up to 6 Korean drama series, while Samsung Galaxy Music allows free download of up to 500 songs for up to 6 months.
Both the Samsung Galaxy Note 3 and Galaxy Gear smartwatch will be available from 25 September and retail at RM2399 and RM999 respectively. Consumers might head on to local Telcos' websites for bundle package.
Read more:
http://www.lowyat.net/2013/09/20/12944/samsung-malaysia-announces-the-galaxy-note-3-and-galaxy-gear-smartwatch-available-now-at-rm2399-and-rm999/