Samsung has rolled out a smartphone that had an integrated projector in China market. Dubbed as Galaxy Beam 2, the successor of  Galaxy Beam would allow you to enjoy your favorite content on a much larger screen.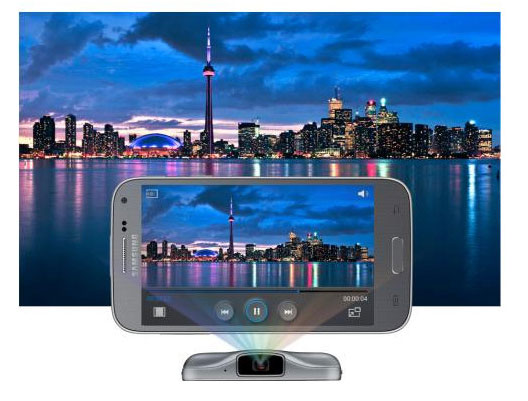 [more…]
Certainly, the big feature of the Galaxy Beam 2 is the integrated DLP projector. You might think Samsung would give all the specs on it since the rest of the smartphone is rather low end. Samsung says that it is a professional grade mini projector, but offers no brightness rating. Brightness is where most mini projectors fail since they typically need a very dark space to work well.
Other than the projector, the Beam 2 has a 1.2GHz quad core processor and Samsung is mum on exactly how much RAM the device has. The screen is a 4.66-inch unit with a modest 800 x 400 resolution.  It comes pre-loaded with Android 4.4.2.
Other than the projector, this sounds like a lower end device just looking at the specifications. Samsung has unveiled the phone in China and there's no indication of if it will launch elsewhere.