Televisions have been a main focus in Consumer Electronics Show (CES) this year. LG Electronics impressively breaking the barrier of innovation in home entertainment sector, by showing off the world's first curved OLED TVs.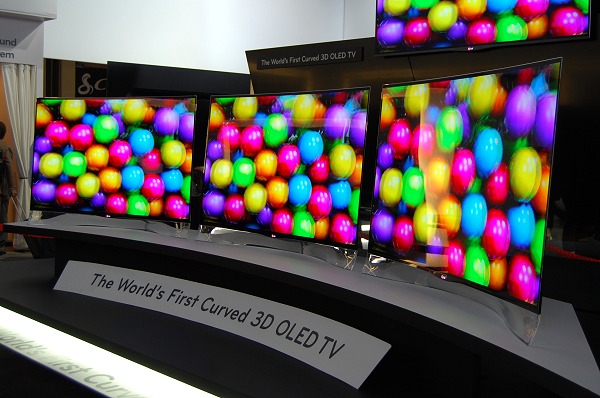 The 55in screens are on show delivering standard 1080p Full HD content, with impossibly slim dimensions and an impressive 5-degree curved angle. The curved OLED has cinema 3D (passive) technology, and promises to be more immersive thanks to a viewing distance that's the same distance from your eyes to any point on the screen.
Besides LG, Samsung also introduced a curved OLED TV, which is also claimed to be the world's first. Samsung says that the curved screen, the result of the company 'leveraging its expertise in display technology', provides depth to the content displayed for a more life-like viewing experience.
It adds 'Viewing visual contents on Samsung's Curved OLED TV is a comfortable experience for the human eye, as the curved panel allows the distance between the user and TV screen to be the same from almost any angle.'
Read more:
http://www.whathifi.com/news/update-ces-2013-lg-reveals-worlds-first-curved-3d-oled-tv-%E2%80%93-and-so-does-samsung