Recommended place for Celebrate Birthday, Event, Candle Light Dinner & etc.
Ratings :-
FOOD: 4.8/5
SERVICE: 5/5
CLEANLINESS: 4.9/5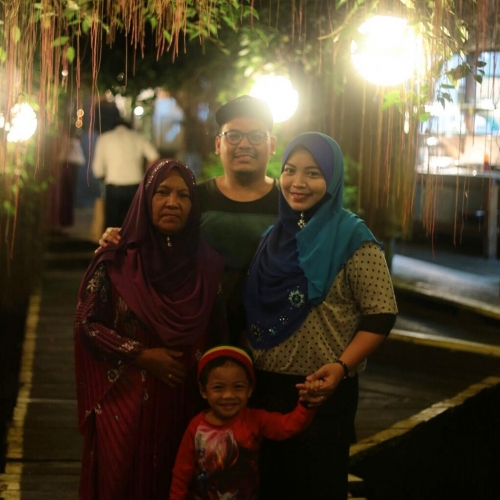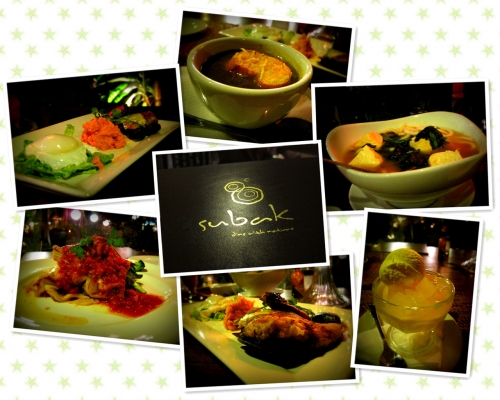 About Subak
Blessed with naturally fertile land and copious rainfall, rice was cultivated in Bali's highlands via numerous spring-fed streams that resulted in the development of the highly intricate and ritualised Subak water irrigation system. Subak was born out of this inspirational tradition of sharing life-giving water to sustain rice terraces in Bali.
Built on the fringes of the natural virgin jungles of Bukit Lanjan, Subak is a sanctuary that promises diners a culinary journey of fine food and personalised service. In keeping with the dynamic Balinese culture that is constantly fusing the old and traditional, with the new and innovative; subak aims to emulate this concept by blending its rustic decor with functional yet unique furniture and fittings.
The soothing sounds of flowing water from our own fresh water spring, and the natural cacophony of crickets and other jungle dwellers is the perfect backdrop for Chef Yusri's gastronomic creations.
Using only the finest local and imported ingredients, Chef Yusri transforms the freshest cuts of meat, poultry and seafood into delectable masterpieces that will certainly satisfy the most discerning palates. subak guests have the option of dining within our cosy restaurant, go al-fresco on the "Alang-Alang" roofed wooden deck overlooking our man-made pond named Serambi, or enjoy an intimate rendezvous in our hillside deck aptly named Loteng.
The pleasant and refreshing ambience, coupled with our unobtrusive service, soothing candle light and calming music, promises an un-forgettable soiree experience to those who appreciates tranquillity and supreme relaxation. subak is also the perfect venue for an intimate wedding reception among close family members, a much-anticipated college reunion, a well-deserved farewell or any other event that requires a unique location and atmosphere. Chef Yusri has created a range of delectable menu options and will be more than happy to have one tailor-made to your specifications and budget.
Opening Hours
Mondays to Sundays
Public Holidays
11:00 a.m. till 11:00pm
Address
Lot 3213
Jalan Penchala Indah
Bukit Lanjan 60000
Kuala Lumpur
Contact Details
Tel: +60 3 7729 9030
Tel: +60 3 7729 9031
Fax: +60 3 7729 9036info@subak.com.my