The Darling appears to be the first smartphone with a built-in 360-degree camera. The Darling is actually a gold phone made of 3.08 grams of pure gold, as per ProTruly & have four diamonds tethered to a leather band on the Darling's backside.
Specifications :
5.5-inch full HD resolution (1,920 x 1,080)
Android 6.0 Marshmallow
Powered by a 2.5GHz deca-core Helio X20 MT6797 processor
4GB of RAM
64GB of internal storage
3,560 mAh battery
Headphone jack
USB-C
Fingerprint sensor in the home button
There are two models. Ordinary model and the model of gold plated and inlaid with precious four points. Darling reported sale price of RMB3980 (RM2568) for the regular version and the RMB8800 (RM5678) for the premium version.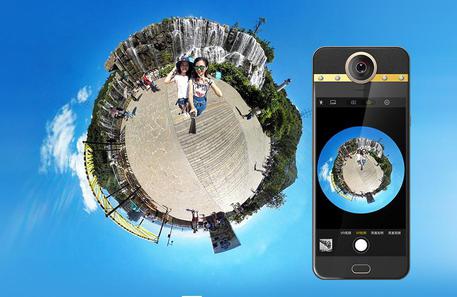 Source : Protruly