Sony Computer Entertainment Japan Asia (SCEJA), a division of Sony Computer Entertainment Inc., responsible for business operation in Japan and Asia, today announced that the PlayStation4 computer entertainment system will launch in Asian region from the middle of December 2013, including Hong Kong, Taiwan, South Korea, Singapore and other South East Asian countries.  PS4 will be accompanied with 20 launch frame titles developed by SCE Worldwide Studios (SCE WWS) and numerous 3rd party software developers and publishers from around the globe.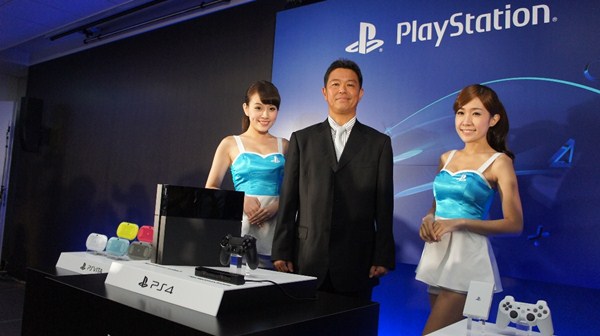 PS4 is a next generation computer entertainment system that redefines rich and immersive gameplay with powerful graphics and speed, deeply integrated social capabilities, and innovative second-screen features utilizing devices such as PlayStationVita (PS Vita).  SCEJA will further enrich the services available on PS such as PSNand PlayStationPlus (PS Plus) while enhancing the PS4 system itself through future system software updates.[more…]
Concurrently with the launch of PS4, PS Plus will automatically provide its members with PS4 online features in full, including the online multi player and automatic patch download, in addition to preexisting membership service such as exclusive contents and features.  Taking an opportunity of PS4 launch in Asia, a new "PlayStationPlus 3 Months ticket" will be available in fall 2013 on PlayStationStore, together with special offer to be announced on official website.  Additionally, "PlayStationPlus 1 Year ticket" will be offered with a new price in December, 2013.
Furthermore, the wider range of peripherals for PS4 will also launch in December such as the color variation for PS4 Wireless Controller (DUALSHOCK4) in "Magma Red" and "Wave Blue", PlayStation Camera, DUALSHOCK4 Charging Station and PS4Vertical Stand.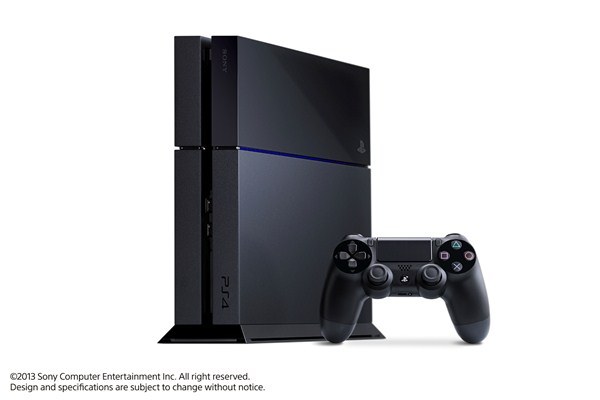 PlayStation4 Specifications
Product name
PlayStation®4
Color
Jet Black
Product code
CUH-1000A series
Release date
December, 2013
Recommended retail price
To Be Announced
Main processor
Single-chip custom processorCPU :  x86-64 AMD "Jaguar",  8 cores

GPU : 1.84 TFLOPS,  AMD next-generation Radeon™ based graphics engine

Memory
GDDR5 8GB
Storage size
500GB Hard disk drive*1
External dimensions
Approx.  275 × 53 × 305 mm (width × height × length)(excludes largest projection)

Mass
Approx. 2.8 kg
BD/ DVD drive(read only)
BD × 6 CAVDVD × 8 CAV
Input/ Output
Super-Speed USB (USB 3.0) port × 2AUX port × 1
Networking
Ethernet (10BASE-T, 100BASE-TX, 1000BASE-T) ×1IEEE 802.11 b/g/n

Bluetooth® 2.1 (EDR)

Power
AC 100-240V, 50/60Hz
Power consumption
Max. 250W
Operating Temperature
5 ºC – 35ºC
AV output
HDMI out portDIGITAL OUT (OPTICAL) port
Included
PlayStation®4 system × 1Wireless Controller (DUALSHOCK®4) × 1

Mono headset × 1

AC power cord × 1

HDMI cable × 1

USB cable × 1
Read more:
http://asia.playstation.com/sg/en/newsdetail?id=1134