Google has worked with Lego Group to make a 3D graphics website using WebGL technology. This website is like a game, and it allows you to build and share Lego creations in a Lego world.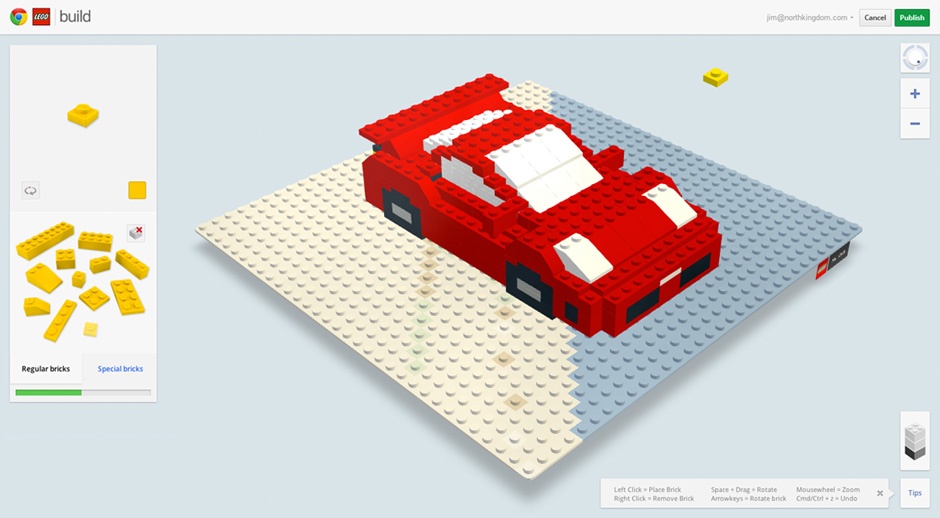 Google said it included a few features to make it easier to build. To start, go to the website and sign in with a Google+ account. You can see creations that people in your circles have built, and you can make use of a categorization system for completed builds. It will help you sort and filter for specific types of structures.
"To hone your engineering skills and prepare for the upcoming 'THE LEGOR MOVIETM,' you can explore the Build Academy, a series of short tutorials and challenges featuring characters and structures from the film," explained Google.
The LEGO experience can be used with a mouse or trackpad on the desktop, or using a touchscreen Android device, assuming your phone or tablet has a powerful enough GPU. Build with Chrome is available now.
Read more:
http://www.pocket-lint.com/news/126875-google-and-lego-s-build-with-chrome-experiment-lets-you-build-and-share-lego-creations-online