Nokia has announced four new handsets during the Mobile World Congress 2013 including the Nokia 105 and 301 as well as the Windows Phone 8-based Nokia Lumia 520 and 720.
Nokia Lumia 720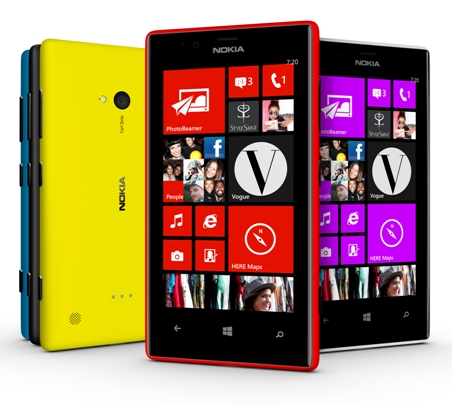 [more…]
The Lumia 720 is equipped with a 4.3-inch  is equipped with a 4.3-inch ClearBlack IPS display covered by Corning Gorilla Glass 2 and features pixels density of 217ppi as well as graphics resolution of 800×480 and Nokia's super sensitive touch technology.
The device is powered by a dual-core 1.0GHz Krait CPU that is contained within a Qualcomm Snapdragon S4 chipset and coupled with 512MB RAM. It also features a 6.7-megapixel camera with a f/1.9 aperture and exclusive Carl Zeiss optics to deliver bright pictures day and night, while the HD-quality, wide-angle front-facing camera makes taking pictures with friends and video calling more enjoyable. 
The Lumia 720 comes with internal capacity of 8 GB. It is the first unibody Lumia that supports microSD card and also features the NFC capability and supports Qi wireless charging via optional snap-on wireless charging cover. It comes with the latest Nokia Lumia experiences, including Nokia Music, the HERE location suite, and the option to add wireless charging with a snap-on wireless charging cover.
The Nokia Lumia 720 is available in five colors, with an estimated starting price of EUR 249 before taxes and subsidies. Roll-out is planned to start in Hong Kong, Vietnam and Singapore in Q1 2013, before continuing into broader markets in Q2, including China as well as key markets in Europe, Asia, Africa and India.
Nokia Lumia 520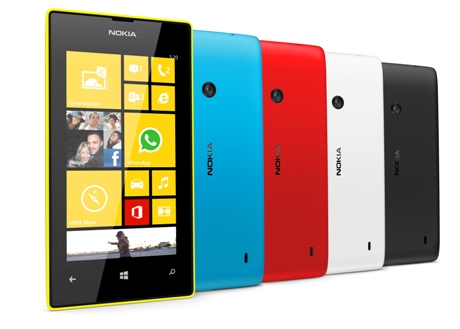 The Nokia Lumia 520 will be the Nokia's most affordable Windows Phone 8 smartphone. It has a four-inch super sensitive touchscreen and comes with five colors. Its estimated starting price is EUR139 before taxes and subsidies.
The roll-out is planned to begin in Q1 2013 in Hong Kong and Vietnam, before expanding broadly in Q2 to markets in Europe, Asia – including China and India – Latin America and Africa. It is also planned to roll out in the United States with T-Mobile.
Read more:
http://www.hardwarezone.com.my/tech-news-nokia-unveils-lumia-720-lumia-520-mwc-2013