It's time for a watch that looks and feels great and gives you the information you need, when you need it.
It's time for Moto 360, a truly modern timepiece, designed by Motorola, powered by Android Wear.

Motorola quoted this in its blog post.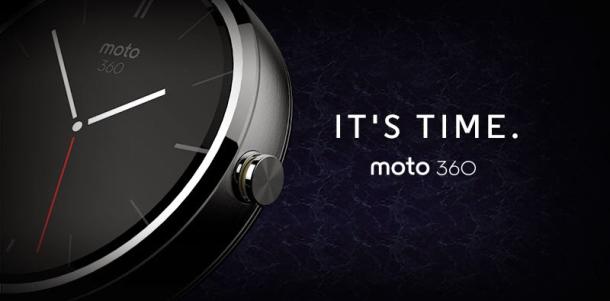 [more…] Motorola confirmed to launch its smartwatch, Moto 360 which uses Android Wear , a modified operating system designed for wearables. The company had previously disclosed at a press conference in Mobile World Congress that it had plans to build a smartwatch.
Motorola only offered a small glimpse, but the device looks like an actual timepiece. The company bragged that it would use a round face and premium materials.
Moto 360 keeps you on time and up to date without taking you out of the moment or distracting you, telling you what you need to know before you know you need it through subtle alerts and notifications. With just a twist of the wrist you can see who's emailing or calling, what time your next meeting is or a friend's latest social post.
Moto 360 also responds to your voice. Just say "Ok Google" to ask questions like who won the Stanford vs. New Mexico game or what time your flight leaves, or to get stuff done like scheduling an appointment, sending a text, setting an alarm or taking a note.
The company bragged that Moto 360's iconic design features a round face and premium materials, which enable users to feel comfortable and familiar on their wrist.
Moto 360 will be available in a variety of styles globally in Summer 2014, starting in the US.