Microsoft has just unveiled its newest gaming console, the Xbox One. Its predecessor, the Xbox 360 was released almost eight years ago, on Nov. 22, 2005. It was a blockbuster for Microsoft, selling more than 70 million units in the past seven years, and it's gone through several iterations since its release.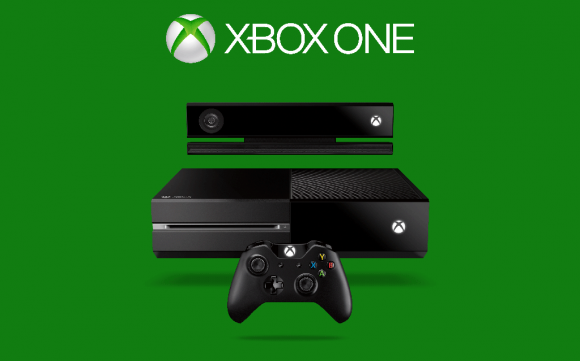 Hardware
The machine resembles a shiny black set-top box with a slot-loading Blu-ray drive, and it only works in horizontal orientation. Microsoft and AMD partnered to make the custom 40-nanometer chip with an 8-core CPU and GPU that powers the One. It has 8GB of RAM, a 500GB hard drive, USB 3.0, and 802.11n Wi-Fi.
The system features an HDMI pass-through so the console can sit between your cable or satellite operator's set-top box and your TV. You can tune channels with your voice, use a TV guide directly from the Xbox, and multitask between gaming, TV, Skype, Internet Explorer, and more.[more…]
Kinect Sensor
As for the Kinect sensor, it has a 1080p camera sensor and can shoot 60 frames per second. It's so finely tuned that it can read your heartbeat while watching you exercise, as well as notice how balanced you are. The new Kinect's field of view is also expanded by 60% to allow it to capture more objects in the frame.
Vibrating triggers
Microsoft also unveiled the new Xbox One controller with more than 40 "technical and design innovations." The biggest change, aside from "new ergonomics," is a set of triggers that will provide vibration feedback. The new controller also features an updated directional pad, new thumbsticks, and an integrated battery compartment. It's designed to work closely with the new Kinect for player syncing and extra control options.
Software
Microsoft also revealed Xbox On which is a feature that uses the new Kinect sensor and voice and hand recognition to allow users to perform a number of commands without the controller. You can even turn on the console with your voice, as well as switch through apps (including watching live TV and movies), as well as jump into games with the power of your voice. Hand gestures also allow you to navigate the user interface using Minority Report-like gestures. You can also use Windows 8′s snap mode, where you have two apps run split-screen side-by-side, such as chatting with someone on Skype while you continue to play a game.
The Xbox One essentially runs three operating systems in a way. The first one is the raw Xbox OS that developers can use, and the second OS is based on the Windows kernel. The third OS is a piece of software that allows the first two OSes to communicate with each other. The raw Xbox OS will be used for games, while the Windows kernel portion will be used for apps and such.
The Xbox One will also be cloud-powered, meaning that games, movies, music, etc. You'll even get DVR capabilities in games, so you can record gameplay while you're playing, and play it back any time you want, with the ability to edit footage as well through the cloud.
Games & Apps
Several developers and publishers have made an appearance at the Xbox One event to show off their next-generation in gaming. Microsoft also partnered with the NFL to bring a more interactive and immersive football experience to the Xbox One. Users will be able to live-stream games, as well as manage their fantasy football teams through the console, with the ability to chat with friends at the same time through Skype.
Microsoft said that the Xbox One will be landed in stores at some point "later this year".  The company will reveal more about the Xbox One at E3 2013 next month, as well as at Gamescom in August.
Read more:
http://www.theverge.com/2013/5/21/4352404/microsoft-xbox-one-everything-you-need-to-know
http://www.slashgear.com/xbox-one-everything-you-need-to-know-21283000/