Say goodbye to sharing your roaming hotspot. With Maxis FamilyRoam pass, your family can now enjoy unlimited roaming for FREE. Available for all MaxisONE plan, MaxisONE Share plan and MaxisONE Prime subscribers.
Here's how it works: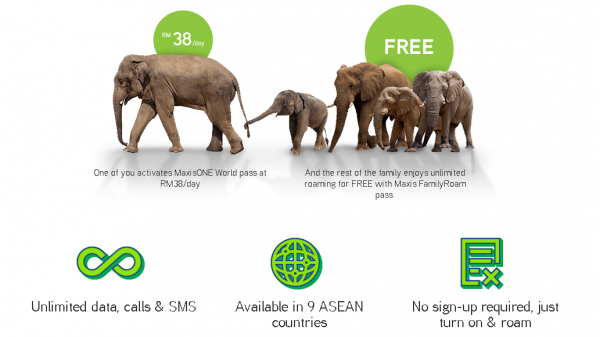 Here's how it works: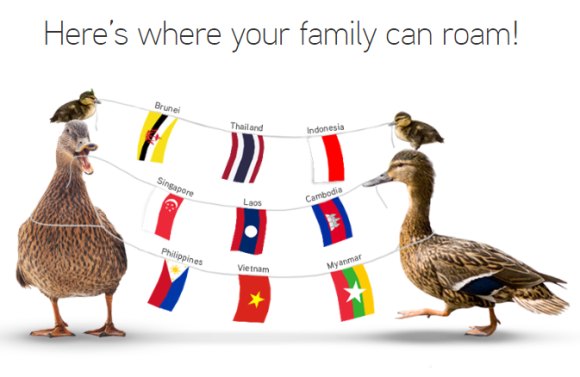 How to enjoy Maxis FamilyRoam pass:
Step 1-Your principal line and supplementary line(s) travel to the same country.
Step 2-Either a principal line or a supplementary line turns on data roaming to activate MaxisONE World pass World for RM38/day.
Step 3-All other lines can then turn on their data roaming to automatically enjoy FREE roaming with Maxis FamilyRoam pass.
Source: Maxis