Samsung has launched its first curved smartphone, Galaxy Round two weeks ago. This curved trend will be followed soon by LG with its G Flex which had made its surprise debut  in a hands-on video on an Argentine TV channel.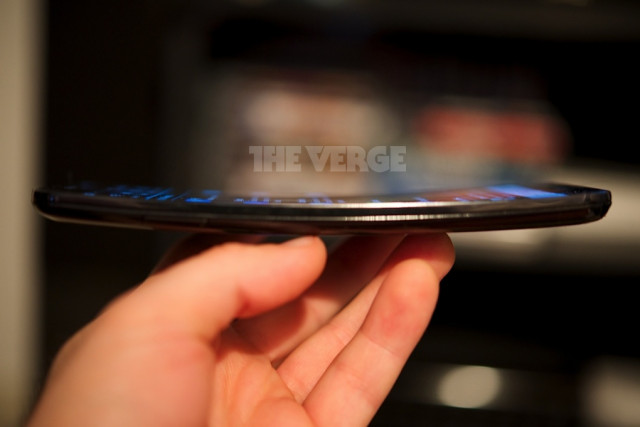 According to Ini, the G Flex's curved screen is 6 inches across, and the phone features rear-mounted buttons in a similar style to the LG G2's. The camera is said to be 13 megapixels, matching both the G2 and Samsung's Galaxy Round, which has an OLED display that curves on a different axis.
As per reports, LG would be officially unveiling the G Flex sometime in November. However, LG is likely to launch it in South Korea before taking it to other markets.