LG took the wraps off its new flagship LG G Pro 2 which was expected to debut at Mobile World Congress later this month. The phone features a 5.9-inch 1080p IPS display (up from the G Pro's 5.5 inches), and looks similar to its predecessor. By measuring at 8.3mm thick, the G Pro 2 is slightly thinner, and has a new "metal mesh" back cover. Under the hood there's a Snapdragon 800 2.26GHz quad-core processor, 3GB of DDR3 RAM, and 32GB of internal storage, which is expandable with a microSD slot. It also includes a 1W speaker, which LG says is 30 percent louder than before, along with a 13-megapixel rear camera with optical image stabilization, and a 2.1-megapixel front-facing camera.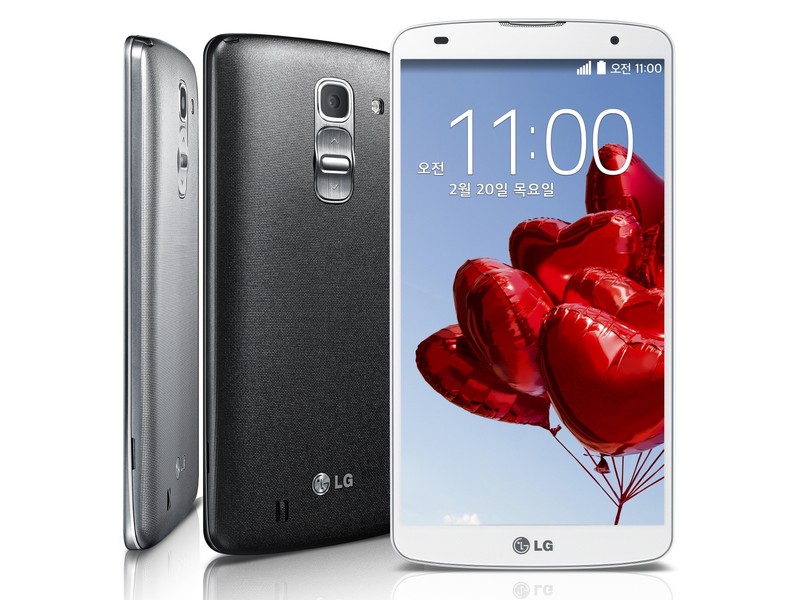 The phone's running Android 4.4 KitKat, and comes with a new LG-security option called Knock Code that LG says lets users unlock their phone without looking at the screen. It uses an invisible grid that lets users create more than 86,000 different unlocking codes by tapping on different sections of the screen. Also, because of the new camera, the phone is able to record 4K video with stabilization and 120fps slow-motion footage in HD.
LG G Pro 2 also includes a tool to shrink down the display to between 3.4 to 4.7 inches so you can use the phone with one hand. There's also a dual web browser to make use of the 5.9-inch display, and a new content lock that password protects access to files and media.
The LG G Pro 2 comes in two different models, one with LTE and another for LTE-A bands for Korea. The phone goes on sale in Korea this month, and will arrive in other unannounced countries after that. LG has not said how much it plans to charge for the phone.
Read More:
http://www.theverge.com/2014/2/12/5406504/lgs-g-pro-2-sports-a-bigger-screen-but-goes-light-on-the-new-features