LG's Korean Newsroom has officially confirmed the launch of the G Pro 2 in February, making it's debut at Mobile World Congress in Barcelona at the end of the month almost a certainty. LG has already confirmed not only the G Pro 2's existence, but also its impending arrival in February, but the final specs and its design remains unknown. However, the latter mystery may have been cleared up this week, as a pair of leaked pictures could show the G Pro 2 in all its glory.
The two pictures potentially give us a glimpse at the phone from a side-on view, and from the rear, with the phone laid flat on a table. The side view shows the G Pro 2 is very similar to the original G Pro, particularly where the gently curving rear panel connects to the body.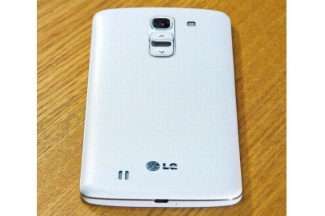 The rear controls make even more sense on the G Pro 2 than they do on the G2. The larger the screen, the less likely you are to wrap your fingers round the device to comfortably adjust the volume. If previous rumors are to be believed, LG is going to bump up the screen size on the G Pro 2, perhaps to a massive 6-inches.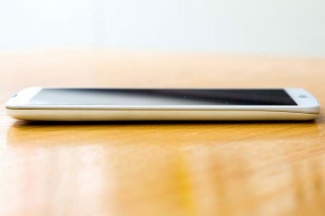 It seems that the G Pro 2 will house a quad-core Snapdragon 800, 3 GB of RAM and the latest and greatest Android version along with LTE-Advanced. There are rumors of a fingerprint scanner making its way onto the new phablet too but none of this has been anything near confirmed. With a confirmation of the device at least in the bag and the unveiling less than a month away, we'll have more concrete information for you soon. We'll also bring you a hands-on at the MWC and all the juicy information we can get in terms of price, availability and global release.
Read more: LG G Pro 2