After much leaks in the past few weeks, LG has finally make its first curved phone, LG G Flex officially official. The screen on the G Flex arcs from top to bottom, not side-to-side as Samsung Round.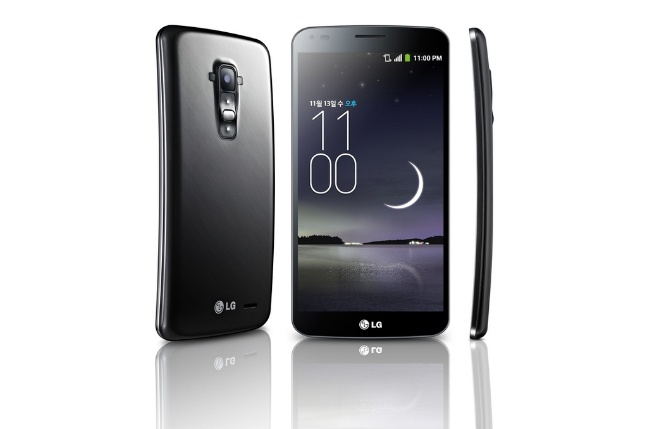 The G Flex weighs at 177g with a 6-inch (720p) curved OLED display, it's powered by a  Snapdragon 800 processor and 2GB of RAM, with 13-megapixel camera housed above the two rear control buttons. Also, interesting is the back of the display, which is apparently made of a "special protective film" that can fix itself "within minutes" after being scratched.
When it comes to custom software features to take advantage of the curved screen, it looks like LG hasn't (yet) gone Samsung – Samsung has some special features based on tilting its Galaxy Round handset. The LG G Flex does have a tilting wallpaper and different unlocking effects when the screen is touched in different places. But the G Flex's purpose is to offer a better video experience – users can turn on multimedia apps directly from the lock screen – and "better ergonomics" for phone calls.[more…]
Pricing and release date
The LG flexible smartphone will hit all three major South Korean mobile operators in November, but the phone is yet to receive an international launch date and the pricing is still unknown yet.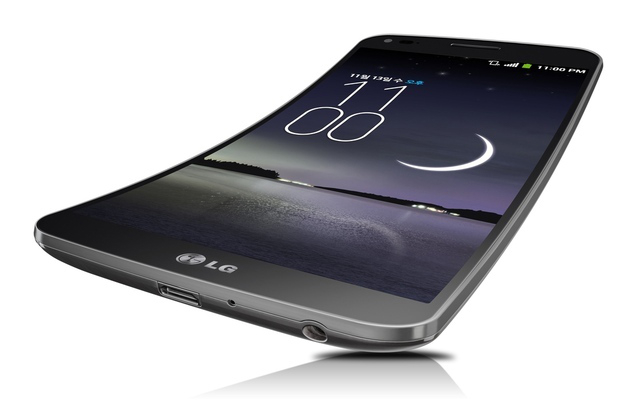 Key Specifications (Korean Version):
– Chipset: 2.26 GHz Quad-Core Qualcomm? Snapdragon™ 800 (MSM 8974)
GPU: Adreno 330, 450MHz
– Display: 6-inch HD (1280 x 720), Curved P-OLED (Real RGB)
– Memory: 2GB LP DDR3 RAM / 32GB eMMc
– Camera: Rear 13.0MP / Front 2.1MP
– Battery: 3,500mAh (embedded)
– Operating System: Android Jelly Bean 4.2.2
– Size: 160.5 x 81.6 x 7.9 – 8.7mm
– Weight: 177g
– Network: LTE-A / LTE / HSPA+ / GSM
– Connectivity: BT 4.0 / USB 3.0 compatible / WiFi (802.11 a/b/g/n/ac) / NFC
– Color: Titan Silver
– Other: TDMB / Hi-Fi 24bit, 192kHz Playback
Read more:
http://www.androidauthority.com/lg-g-flex-official-specs-features-release-date-pricing-311582/