Lenovo has just announced the ThinkPad 8, an 8-inch business tablet equipped with premium features. While most tablets in its size class sports a 1,280 x 800 resolution, the 8.3-inch ThinkPad 8 excels with a resolution of 1,920 x 1200 and uses In-Plane Switching (IPS) for vivid colors and nearly 180-degree viewing angles.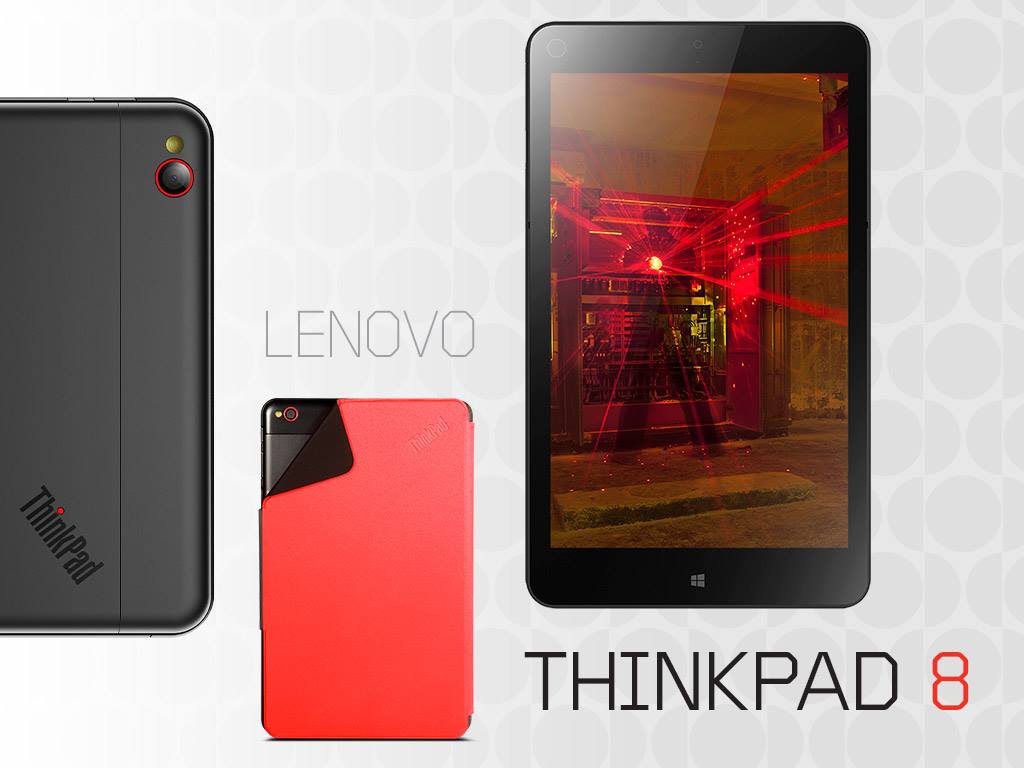 The tablet also features:
Full Windows 8 Ecosystem
Running touch-optimized Windows 8 apps as well as familiar desktop software (including Microsoft Office), the ThinkPad 8 is ready for work.
Convenient Sharing Apps
Easily share content wirelessly across multiple devices with Lenovo QuickCast 2.0 and stream presentations or HD video without cables with Lenovo QuickDisplay 2.0. Use Lenovo Reach to set up a personal cloud that securely delivers a consistent experience across all of your devices.
Ten-Finger Multitouch Technology
Seamlessly integrate with Windows 8 and enjoy more precise control.[more…]
Enterprise-Ready Security Features
Keep your data secure with features like a TPM chip, Mobile Device Management, Workplace Join, and an auto-triggered VPN function when the user selects an app or function requiring access to corporate data.
Dual 1080p HD Cameras
2MP front-facing webcam for crystal-clear video conferencing, supported by dual digital array microphones with noise cancellation and VoIP optimization. 8MP rear-facing camera with auto-focus and -flash, and video recording.
Online Connectivity Options
With 802.11 a/b/g/n WiFi, Bluetooth® 4.0, and optional worldwide 3G/4G, you'll be able to connect to the internet wherever you go.
Optional Quickshot Cover
Keep your tablet covered, even when taking a photo. Simply flick back the corner flap to expose the lens, and the Windows 8.1 camera app will open automatically. The magnetic closure also triggers and wakes the tablet from sleep mode.
HDMI Output
The micro HDMI-out port allows easy connection to an HD television or other monitor.
The ThinkPad 8 is eexpected to be available later this month, with prices starting at $399 (without 4G).
Read more:
http://shop.lenovo.com/us/en/tablets/thinkpad/thinkpad-8/?cid=ww:social:37618755:FBPAGE:Lenovo:CES%202014&7064068=1#techspecs