Lenovo announced its first Chromebook the ThinkPad X131e Chromebook which is custamizable for K-12 education (primary and secondary education in the United States). It  simplifies software and security management for school administrators and provides students and teachers with quick access to thousands of apps, education resources and storage.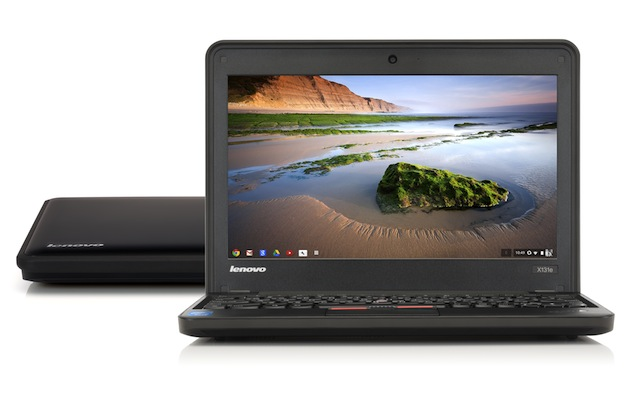 "The ThinkPad X131e has proven to be very successful in education environments," said Jerry Paradise, executive director of product marketing, ThinkPad Product Group. "With the rugged features we added to the X131e, we've seen reduced failure rates in the field. This is a huge benefit to schools and students. We're pleased to be able to offer this hardened ThinkPad Chromebook as a great computer for schools."
The 11.6-inch X131e laptop features an Intel® processor, a 1366×768 HD LED anti-glare screen, and three USB ports. At less than four pounds1 and battery life for the entire school day, students can easily carry the laptop between classes without the need to recharge. The ThinkPad X131e also offers a number of customization options including custom colors, asset tagging services to help keep track of devices left on the school bus or in the classroom, and school logo etching to make every device unique to each educational institution.
The ThinkPad X131e Chromebook will be available starting February 26th via special bid volume pricing starting at $429. 
Source: Lenovo