Kaspersky Lab launched its latest range of security products, the Kaspersky Internet Security 2014 and Kaspersky Anti-Virus 2014 at the Golden Screen Cinemas, Pavilion, Kuala Lumpur on Monday. The presence of Kaspersky ambassador for APAC, Jay Chou has made the event even more significant.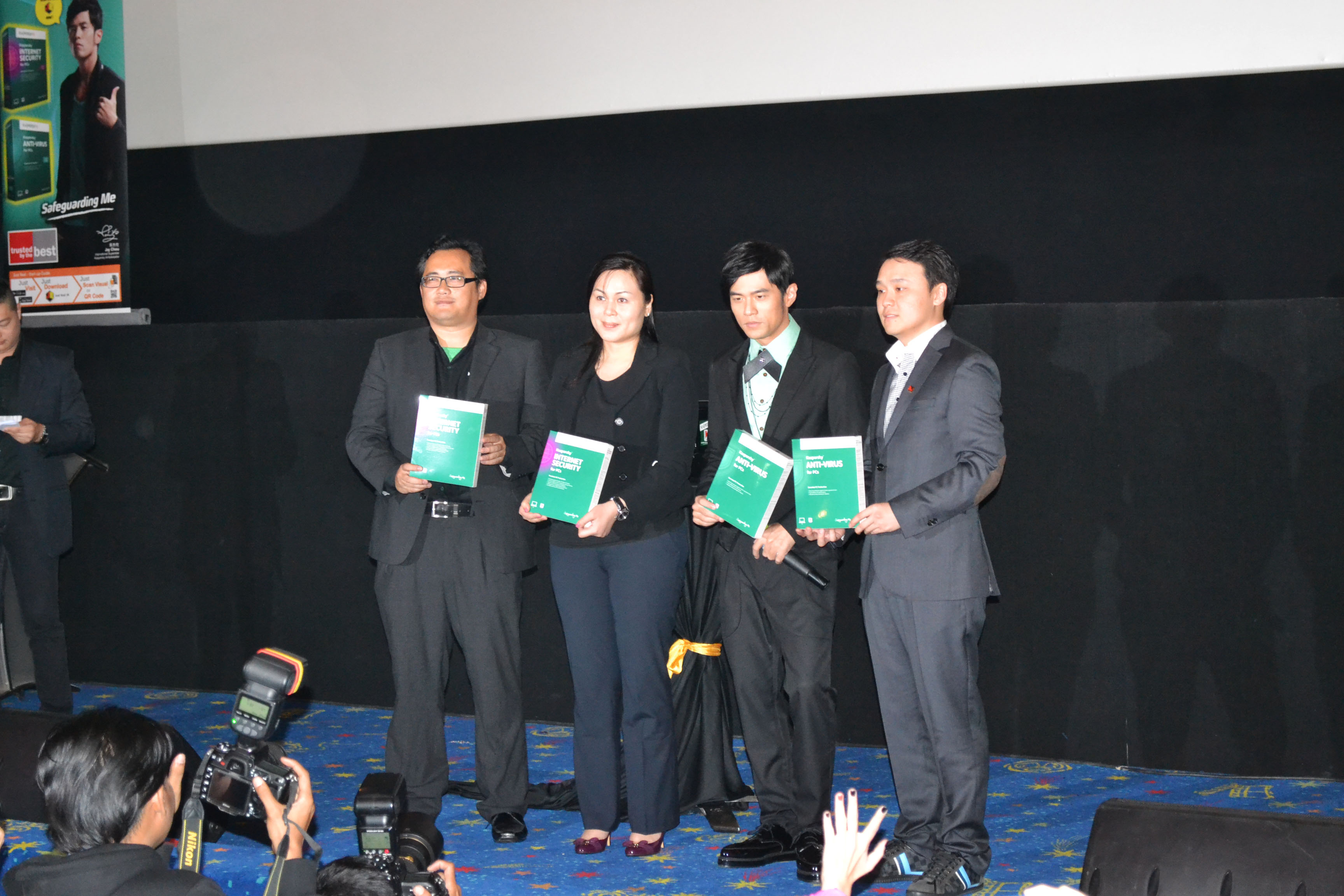 The latest Kaspersky products have been given enhanced features such as  the ZETA Shield technology, Trusted Application Mode and Anti-Blocker functionality, and also being optimized for Windows 8 to ensure better overall protection for your Windows machine. The products are currently in the final round of beta testing and will be released soon.[more…]
Jay Chou, the international superstar accompanied by Mr. Jimmy Fong, Channel Sales Director of Kaspersky Lab, SEA, Ms. Ellis Chung, Marketing Director of Kaspersky Lab, APAC and Mr. Len, managing director of TECH TITAN Sdn. Bhd. were on hand to launch the Kaspersky Lab's flagship products and TECH TITAN Data Force 1, a USB ciphering and anti-virus dongle that will be powered by KIS 2014.
TECH TITAN Data Force 1 Key Features:
Vigilant Data Security Solution
Data encryption assures data privacy and protection against unauthorized access.
Cutting-edge Encryption Technology
Seamlessly protects your data with AES-256 hardware-based encryption certified by NIST and CSE.
High-end Anti-Virus Protection
Integrated with TECH TITAN USB Anti-Virus powered by Kaspersky Lab, featuring
Protection on the move
– Real-time virus detection and protection to secure your data stored within TECH TITAN Data Force 1 and USB MSC drive.
Virus hassle free
– Powerful disinfection engine with the latest security technology from Kaspersky Lab protects against any newly released threats.>
File synchronization
– Smart file sync technology, synchronizes your files in bulk folders with just a few clicks.
Automatic updates
– Automatic updates of virus signatures and latest USB virus vaccines which improve its defense line against existing and unknown threats.
Performing in harmonious
-Allow the coexist and compatibility of all PC-based anti-virus software without any problems
Diversified Protection
-Transparently encrypts and protects data to be stored inside any USB MSC drives, which include Blue-Ray Disc, DVD, CD-R, USB flash drive, flash card and hard disk
Highlights of the event:
2014 Kaspersky & TECH TITAN Grand Launch