It seems the majority of iPhone 6 rumors have been focusing on the screen size of the device, which is expected to increase. The size of the iPhone's display grew from 3.5 inches to 4 inches with the iPhone 5, and with the next generation iPhone, the screen could grow even larger.
On the other hand, while Samsung Galaxy S5 will likely feature a 16 megapixel camera and Nokia is featuring a 41-megapixel shooter on its Lumia, iPhone seems to be keeping it 'low profile' by maintaining its rear camera's resolution.
However, according to The China Post, Apple may adopt an 8 mega-pixel camera with improved optical image stabilization instead of the 16 mega-pixel upgrade anticipated by industry observers.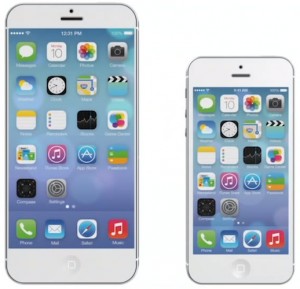 Apple first introduced an 8-megapixel rear camera on the iPhone 4s back in 2011 and used similar modules for the iPhone 5 in 2012 and iPhone 5c last year. Apple significantly improved camera quality in the iPhone 5s through an increase in pixel size, a larger aperture, a new 'True Tone' dual-LED flash and software enhancements, and it is possible the company will follow the same camera improvement strategy in the iPhone 6.
iPhone users may have their own insights based on their experiences with all the iPhone range.