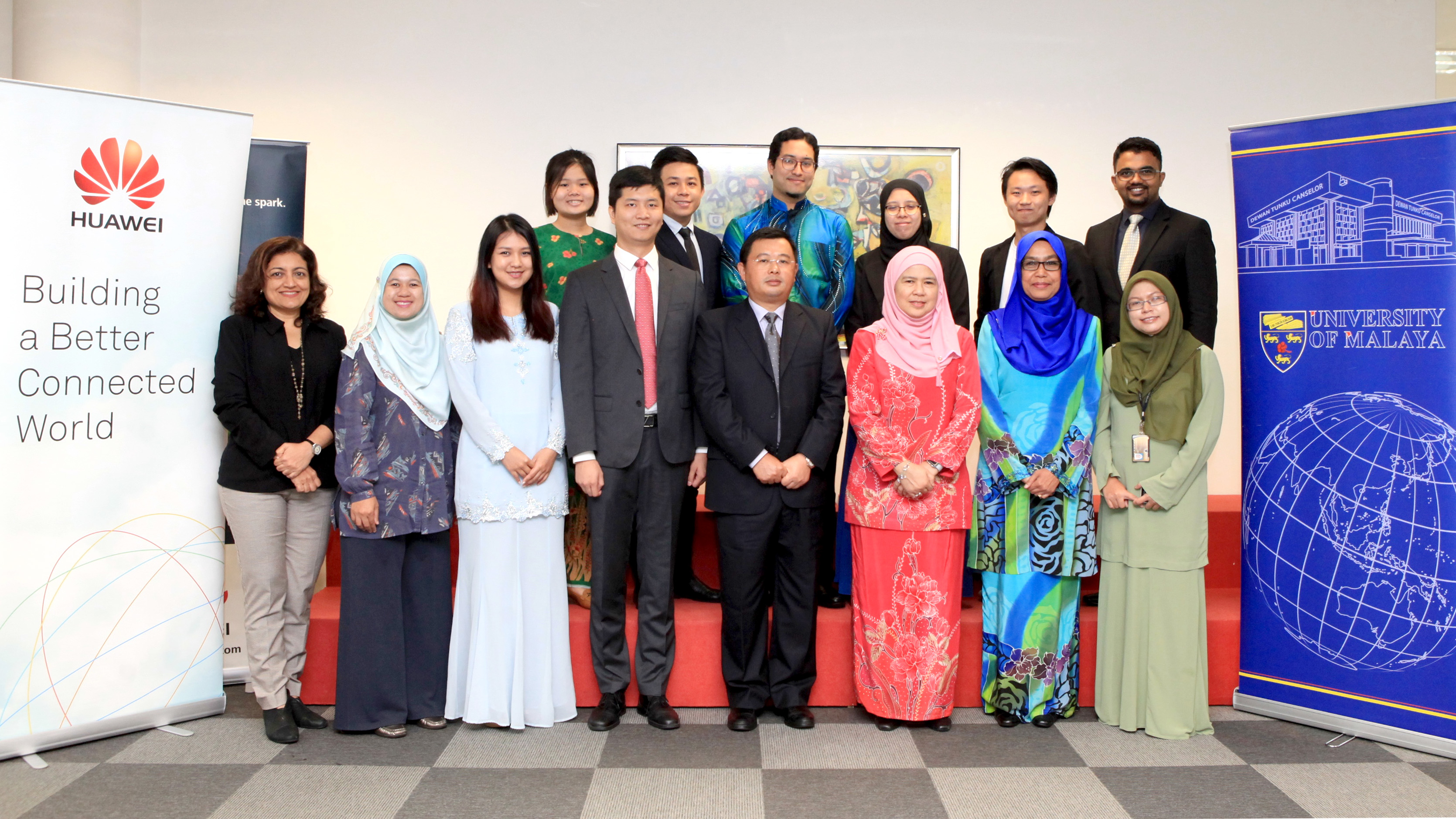 In the past five years, Huawei Malaysia has established many initiatives such as the Seeds for the Future program that aims to develop ICT talent in the country.  The scholarship is another important category in Huawei's Malaysia talent program.
The Deputy Vice Chancellor (Academic and International), Universiti of Malay Prof. Dr. Kamila Ghazali has signed the scholarship agreement together with Human Resources Director, Malaysia Representative Office, Huawei Malaysia Mr Peter Fangpan.
This scholarship contract worth RM300,000 has signed on 27 December 2018 at the Chancellery Building of Universiti of Malaya.
As Mr Peter Fangpan mentioned, Huawei Malaysia has plans to further expand in Malaysia talent development program & further focus in 2019. Huawei decides to hire more than 200 Malaysian students where these students will not only be given an opportunity to work in Huawei Malaysia, but there will also be prospects to work in Huawei in different countries. On the other side, University of Malaya hope this collaboration shall expand further scope and values as the university has been producing high quality human capital for Huawei Malaysia.
Read more: Huawei & University Malaya Education Scholarship Collaboration