The upcoming HTC M8 smartphone, also known as the HTC One 2, looks like it may miss launching at the Mobile World Congress (MWC) event this month with a last-minute delay pushing the flagship device back to at least March. While not officially confirmed as an impending product by HTC, the HTC M8 has been soundly leaked in the lead-up to its release.
According to @evleaks, HTC M8 should make its début in New York City in late March – roughly a month later than the unveiling of the 2013 HTC One. Last year, the HTC One was simultaneously unveiled in New York City and London on February 19. Though the phone did make its initial retail debut in late March, broad availability of the HTC One didn't kick in until early April due to component supply issues.

By unveiling the HTC M8 in late March, HTC may to emulate Apple's success by reducing the number of days between the handset's unveiling and retail availability. With most iPhone launches, Apple typically announces the handsets specs, pricing and retail launch date (typically less than 10 days out) in one fell swoop – followed by pre-order options directly from the manufacturer or through dozens of service providers across the globe. Match that up with multi-faceted marketing campaign featuring Robert Downey Jr and HTC may have the opportunity to turn the company around in 2014.
It has long been suggested that the HTC M8 will be an evolutionary, rather than revolutionary, upgrade to the company's existing flagship HTC One. Rumoured specifications have included the possibility of an upgrade to the Qualcomm Snapdragon 805 system-on-chip processor, a rear-mounted fingerprint sensor, and an upgrade to Android 4.4 KitKat – which would come with the removal of the dedicated capacitive face buttons of the HTC One, in favour of the on-screen soft-buttons which have become standard for Android devices.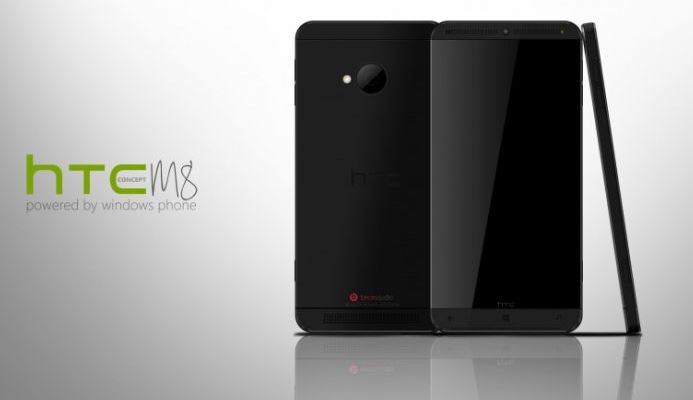 Source: HTC M8