Grab announced they will reduce fares starting from this 11 October 2016.
Grab will change the charge per kilometer from RM1.30/km to RM1.10/km for the Klang Valley. Although this does not bring a big change in the price, but for a long journey, the user can see the difference price in ringgit.
The price change is effective only in the Klang Valley and subjected to off-peak time.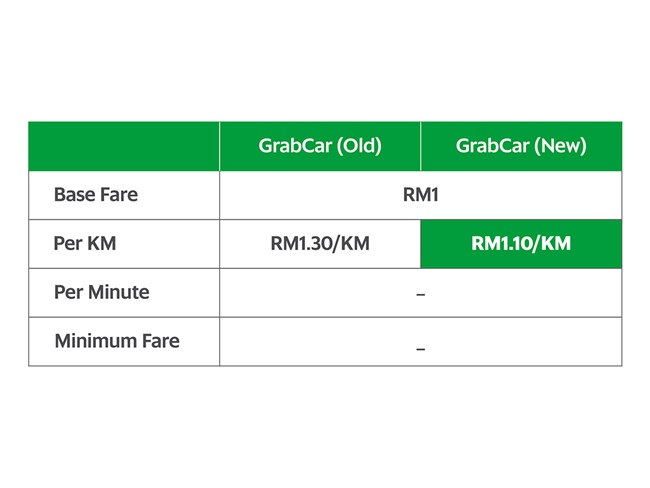 Source : paultan