Alongside the expected launch of Samsung Galaxy Note 3, we are anticipating  the very first smart watch, the Galaxy Gear from the South Korean company. After almost 1 week after the leak of the news, there are finally some specs surface about the device's hardware.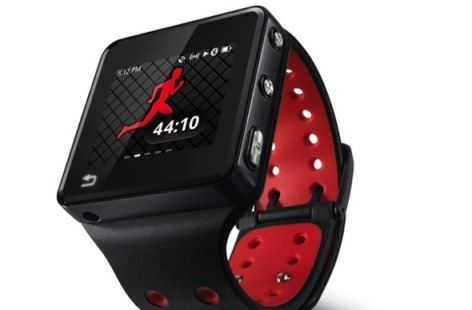 According to GigaOM, the device will pack a 2.5-inch OLED display, which will, of course, be a touch-screen. There'll also be a dual-core processor for solid performance, while the battery life should also be sufficient to keep things ticking over.
The Galaxy Gear reportedly to include Bluetooth 4.0 support, while a bunch of sensors, including an accelerometer, will also feature. The device also looks set to include a camera and speaker, both of which will be fitted into the strap.
Although details regarding software are at a premium, GigaOM reckons Samsung will be using the device to plug its own app distribution suite, rather than merely pointing consumers to the Google Play Store.
The Galaxy Gear is expected to be announced at Samsung Unpacked 2013 on September 4th.  We look forward the date for the device's unveiling.
Read more:
http://www.redmondpie.com/galaxy-gear-smart-watch-specs-surface-ahead-of-september-announcement/