iPhone 5S has been launched yesterday together with iPhone 5C, do you find it an exciting announcement?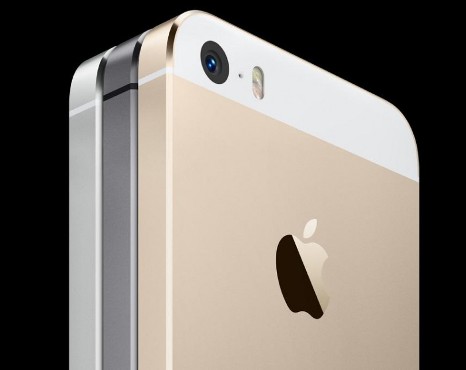 The review towards the smartphone is a mix of good and bad. Here are the 5 disappointments about the iPhone 5S:

1. The screen remains the same
As noted back in August, Apple needed to do just one thing to keep iPhone customer: enlarge the screen. Though we are not looking for an iPhablet, the iPhone 5S which has the same screen dimensions as the iPhone 5 might not a big no-sale.

2. A faster processor? It's just a phone!
The A7 chip sure has a lot of fancy specs. But what's the benefit to the user?
If you watched Apple presentation, perhaps you noticed that Phil Schiller spent a lot of time talking about the new A7 chip's specs but very little talking about how they benefit the user. Know why? Because for the most part, they don't. A faster processor may help with certain games and apps, but it will also consume more power — which is why Apple said almost nothing about the iPhone 5S' battery life.[more…]
3. No improvement to battery life
We believe most users need is a bigger, better battery, but the iPhone 5S doesn't have one.
Yes, Apple managed to deliver more or less the same talk, video, Internet, and standby times despite including a faster processor, but that's not an improvement. That's treading water while carrying more weight.

4. Still no 128GB model
Most users carry growing libraries of apps, games, music, movies, and the like, but Apple has never seen fit to push past the 64GB limit for iPhone storage. Most Android phones have a microSD slot that allows virtually unlimited storage — maybe not in a big contiguous chunk, but at least you have the extra breathing room if you need it.
Schiller talked up the iPhone 5S as the "gold standard" of smartphones. So where's the 128GB option many users have spent years clamoring for?

5. A little catch-up, very little innovation
There's no question Apple's fingerprint reader will garner lots of attention in the coming days, and with good reason: it's an innovative feature — arguably the iPhone's first real hardware innovation in years.
But it still feels, well, small. Maybe that's inevitable; maybe we've seen just about everything a smartphone can do, and small, incremental improvements are all that's left. On the other hand, aren't we all waiting for Apple to wow us again? When was the last time that happened?
The iPhone 5S has exactly what was expected: a faster processor and a better camera (one that merely catches up to the cameras in some other phones). Those features aren't really impressing a lot.
Source:
http://reviews.cnet.com/8301-19512_7-57602264-233/five-disappointing-things-about-the-iphone-5s/