Previously, we have face recognition on Android for verification purpose and in the near future we will be having the Eyeprint technology. At the happening Mobile World Congress, EyeVerify is demonstrating its Eyeprint technology that's designed to scan a users eye veins and grant them access to a phone or application.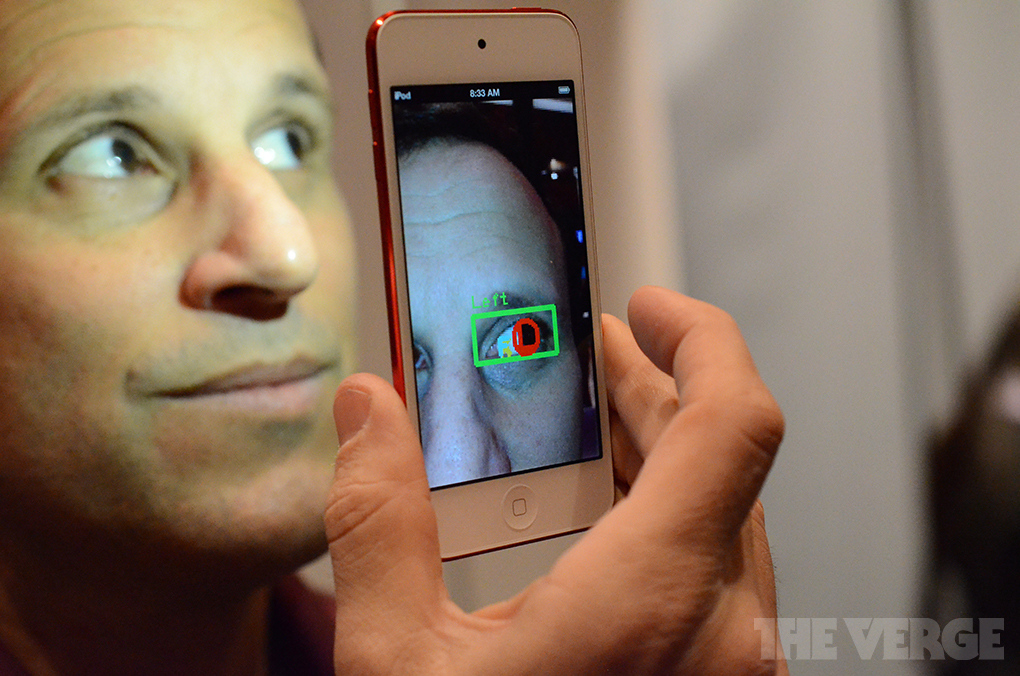 The Eyeprint technology is in the very early stages of being ready for your average smartphone. A prototype app running on an iPod showed how Eyeprint works by using the front or rear facing cameras of a device. On the rear camera the technology takes advantage of the LED flash to secure a solid image of the eye, before assessing the quality of the image and then segmenting it into sections for a verification process. To use a front camera for verification purpose, you will need a 2-megapixel or higher shooter, and simply hold it up to your face. Users are required to look to the very right and left with their eyeballs to ensure it can pick up the eye veins.
A beta program will be run by EyeVerify from March through May to offer developers an early look at the prototype apps, SDK, and technical documentation. The company is working with manufacturers and developers to bring this to life in smartphones and other camera equipped devices.
Read more:
http://www.theverge.com/2013/2/24/4024100/eyeverify-eyeprint-smartphone-security-hands-on