The NEC Media W dual-screen Android smartphone has been spotted at MWC 2013 in Barcelona, Spain. The particular Medias W unit seems to be an international prototype, although NEC isn't ready to make any announcements yet.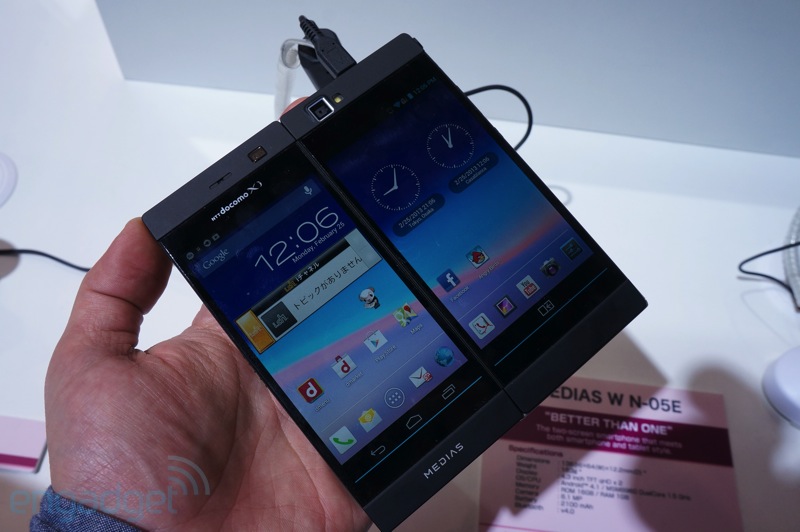 Switching between the 5.6-inch tablet mode (with the homescreen spread between two screens) and the smaller footprint 4.3-inch smartphone setup is accompanied with a satisfying click — the hinge takes up the whole of the right edge.
The Medias W is not a high-end Android device. This dual-screen device offerS you two 4.3-inch LCD displays featuring a 960 x 540 resolution (each), 1.5GHz dual-core Qualcomm Snapdragon S4 processor, 1GB of RAM, 16GB of storage, microSD support, 8-megapixel camera (no front-facing camera here,) 2100mAh battery and Android 4.1 Jelly Bean under the hood.
Japanese users will be able to get their hands on the NEC Medias W in April, but it's not clear when international consumers will be able to order one for themselves.
Read more: