At the midst of few huge brand launches such as Samsung Note 3 and Apple iPhone 5S, BlackBerry has chosen a low-key manner to take the wrap off its biggest phone yet: the all-touch BlackBerry Z30.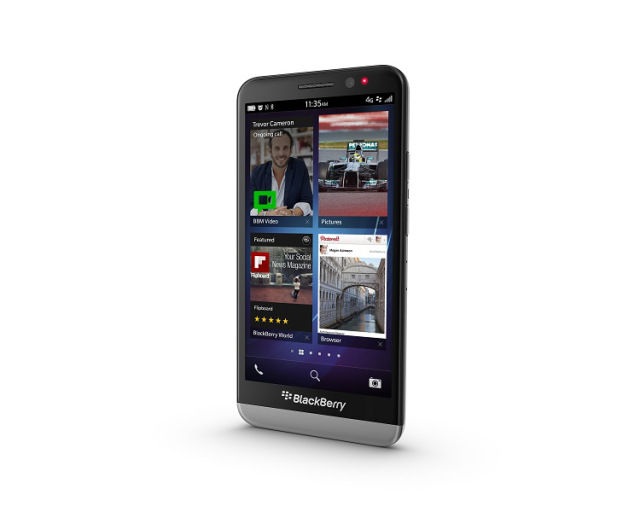 The fourth BlackBerry 10 smartphone, the Z30 is the largest and most powerful BlackBerry ever, with a 5-inch Super AMOLED display and new 1.7GHz processor with quad-core graphics. It comes with a 2880mAh battery which BlackBerry claims will last up to 25 hours between charges.[more…]
Blackberry 10.2, a new version of the BlackBerry platform is also launched along the new phablet. Version 10.2 offers a number of enhancements over 10.1, including a reworking of the BlackBerry Hub. The new Priority Hub feature learns users habits over time to present the what it deems are the most important messages culled from email, social networks, and other accounts. BlackBerry 10.2 also offers an improved version of BlackBerry Messenger that provides pop-up previews of new messages and details of received messages from the phone's lock screen.
The Z30 also has stereo speakers which the company calls BlackBerry Natural Sound. The sound enhancement is designed to improve voice and video calls made over BBM. It allegedly makes callers feel like they are in the same room, though in reality they may be many miles away. There is also a new antenna that promises faster data speeds and fewer dropped calls.
Blackberry Z30 will be available starting next week in the UK and Middle East, with other regions getting the phone before the holidays. Pricing will be dependent on carriers and regions. The new BlackBerry 10.2 software update is expected to be available for the Z10, Q10, and Q5 starting in mid-October.
Read more:
http://www.theverge.com/2013/9/18/4742292/blackberry-goes-big-with-the-5-inch-z30-smartphone