January, 30 has been an important day for the maker of BlackBerry. The company has introduced a completely re-engineered operating system, two new phones including the Blackberry Q10 and Z10, and a new company name.
Research In Motion is now BlackBerry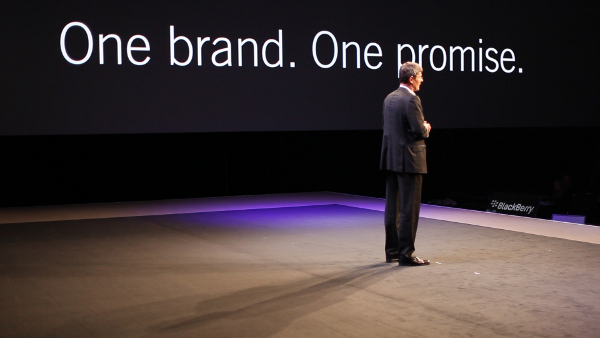 From now on Research in Motion (RIM) will change its name to simply BlackBerry as an attempt to reflect their brand.
"From this point forward — we are BlackBerry. One brand. One promise. Our customers use a BlackBerry, our employees work for BlackBerry, and our shareholders are owners of BlackBerry." said the CEO Thorsten Heins.
Blackberry Z10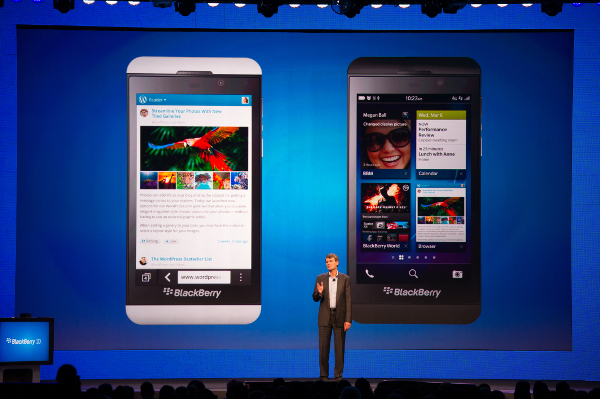 [more…]
The BlackBerry 10 is a 4.2″ touch screen device comes in black and white that uses the latest technology  for fast, accurate typing and a crystal clear display. The device features:
– 16GB internal storage
– 4.2″ touch display
– 8MP rear camera
– 3G ready
– 1280 x 768 resolution, 356ppi
– Up to 10 hours talk time (3G)
– Up to 13 days standby time
– 1080p HD video recording
– MicroSD memory card
– BlackBerry 10 operating system
Blackberry Q10
The BlackBerry Q10 is the first BlackBerry 10 device to feature a physical keyboard.
Watch this video below to get up close and personal with this new BlackBerry device.
Blackberry 10 OS with 70,000 Apps at Launch
BlackBerry 10 will launch with more apps than any first-generation platform, and will have more than 1,000 of the top apps from around the world. BlackBerry 10 also has commitments from partners including Disney, Cisco, Foursquare, Skype and Rovio.
Could the company's long-delayed lineup of BlackBerry 10 devices help to trigger a broadly positive reception for its comeback attempt? We will see in the near future.
Source: Blackberry