Seems like most hero devices nowadays will be getting their mini version. The same trend goes to ASUS Padfone. The Taiwan manufacturer will debut a smaller, less powerful version of its smartphone/tablet hybrid Padfone next week in Taiwan. Dubbed as Padfone Mini, the device recently appeared on a listing on the Global Certification Forum. An invitation for the media conference on next week has also been sent to the media.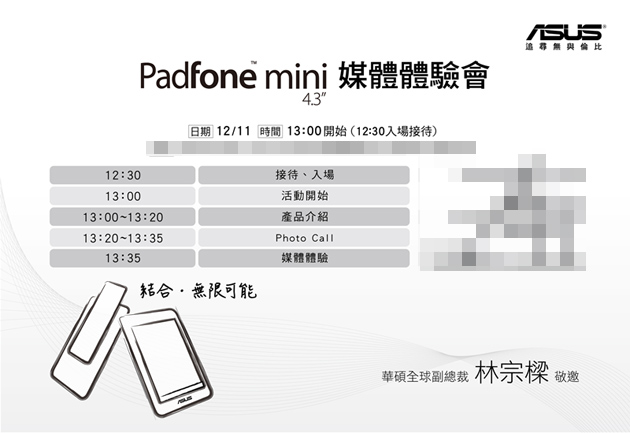 Rumors of the PadFone Mini say the phone will have a 4.3-inch display with a 960×540 resolution, which the listing and invite seem to confirm. Other rumors of the device say it will use a quad-core Snapdragon 400 processor, though the listing doesn't mention anything of the internals aside from what radios it will use. The listing confirms the Padfone will only have 3G radios instead of LTE.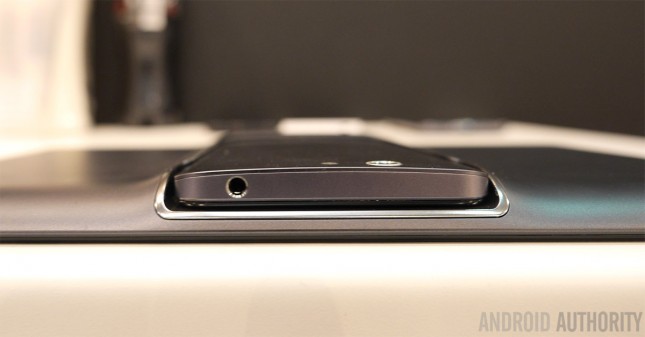 As with all other PadFone devices, the Padfone Mini will also have a tablet that it slots into. The tablet portion of the Padfone will allegedly have a 7-inch display, making it smaller than any other Padfone tablet.
Read more:
http://www.androidauthority.com/asus-padfone-mini-release-date-322666/