Apple is reportedly working on a new 12-inch version of the iPad with manufacturing partner Quanta Computer.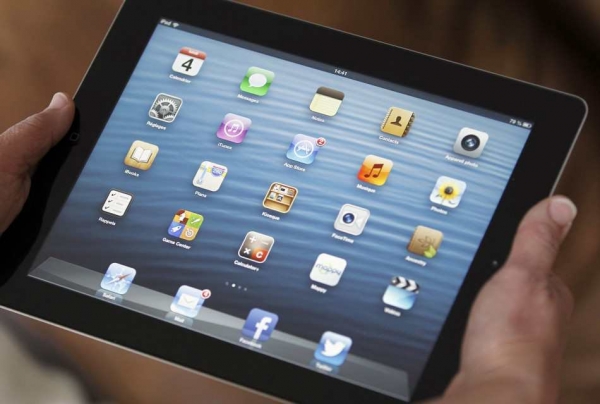 According to Chinese publication, United Daily News, Apple Inc is reportedly working with its long time partner, Quanta Computer to build a new 12-inch version of the iPad. Quanta Computer, the world's largest manufacturer of notebook computers partnered with Quanta Computer for the manufacture of its video-enabled iPod in 2006 and the latest MacBook Air lineup. Hence, Apple's decision to choose the Taiwan-based manufacturer for its next large screen iPad is quite obvious.
There is not much details on the larger iPads but we can expect all the features from the current 9.7- inch model iPad in addition to new ones. Apple has long been rumored to be working on large screen iPads and iPhones, bigger than its current 9.7-inch iPad and much bigger than the 7.9-inch iPad Mini. In July, Wall Street Journal reported that Apple was testing the larger iPad and iPhone screens.
Apple is expected to launch the fifth-generation iPad and second-generation iPad mini before the end of 2013. Both iPads will continue with similar screen sizes but will debut the newest technology. The next-gen 9.7-inch iPad will reportedly take a page from the iPad Mini's styling, and the 7.9-inch iPad Mini will boast Retina display.
Are you looking forward the new generation of Apple iPad? Let's wait for the announcement from Apple.
Read more:
http://www.hngn.com/articles/13239/20130925/report-apple-partners-quanta-computer-develop-12-inch-ipad.htm