What do you think could be the breakthrough in smartphone industry in year 2013? A new iFlex flex phone concept, the creation of the de Poorter Design studio in Milan illustrates the future possibilities offered by new flexible displays.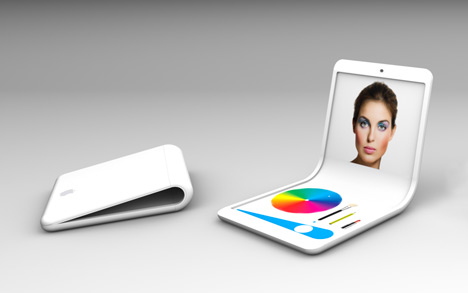 The Milan-based designer predicts that "2013 will be the year of flexible displays: not only a technological revolution, but also something that will open new unexplored possibilities," as he duly suggests in the "iFlex," a proposal for a so-called "flexPhone."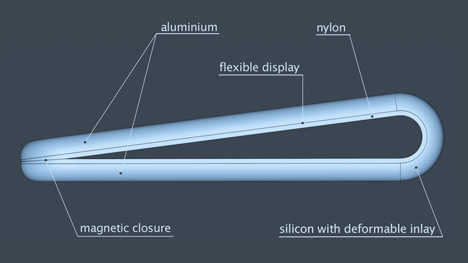 The two [ends] of the rigid flexPhone aluminum case are connected by the central silicone part with deformable inlay so that the device can assume and maintain any desired angle, supporting new usage patterns. The phone has a magnetic lock for the closed position that protects the display from scratches and bumps. The flexible touchscreen display is surrounded by a nylon frame.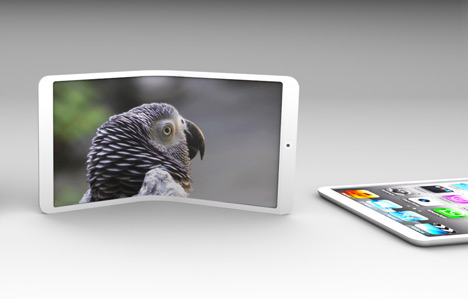 The same principle can be applied to tablets and laptops as well. The iFlex concept can give birth to the flexApps, a new generation of software applications that have never been possible with rigid displays. Some new usage examples have already been devised, such as a digital makeup tool for women, a bent-over placeholder for conference speakers with the name for the public on one side and the remaining time on the other, and an alarm clock that can be switched off with a touch of the hand on the top.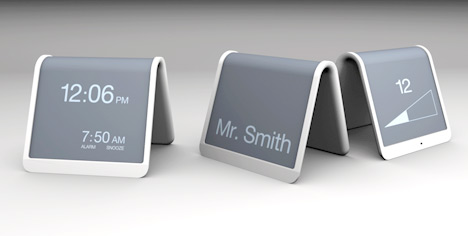 Read more:
http://www.core77.com/blog/technology/a_smartphone_with_a_flexible_display_remains_a_concept_for_now_24223.asp