The world is exciting about the FIFA World Cup and we know that you'll want to know when all of the matches kick-off.
So here's a super-quick guide for adding all of the legendary tournament's fixtures to your Google Calendar account:
1) Open up the web version and hit the arrow icon just next to the 'Other Calendars' option in the sidebar. Select 'Add by URL' and then paste the following URL into the dialog box:
https://www.google.com/calendar/feeds/vdmtdcektajkqjk51vvda4ni4k%40group.calendar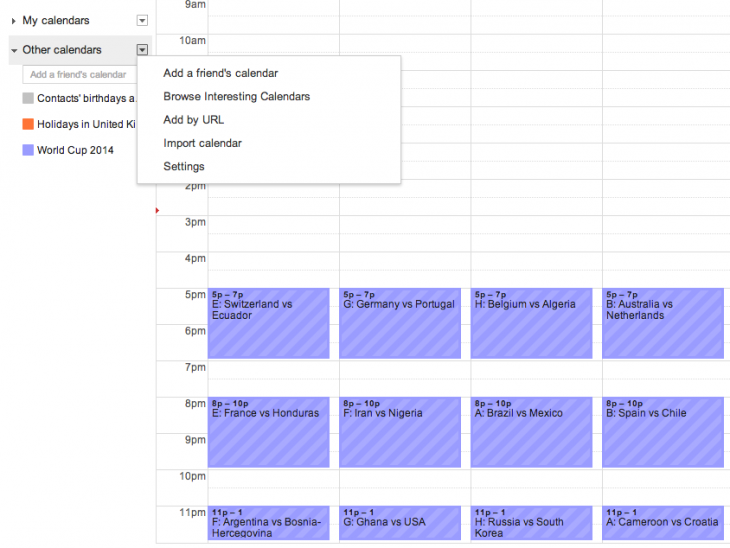 2) Alternatively, you can head to this page and click the '+ Google Calendar' button in the bottom right-hand corner. You'll then be whisked across to your personal online calendar, where you can confirm the new additions.
3) Refresh the page and after a few minutes you should see the schedule appear across all of your devices. If you used the first option, the calendar should also update automatically as teams progress and get knocked out.