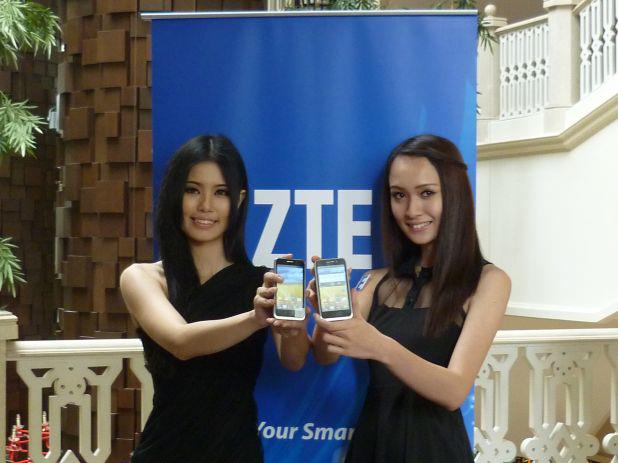 The new ZTE Acqua V880E was launched in Malaysia yesterday. The hand phone was launched by ZTE Malaysia, the fourth world's largest hand phone vendor in conjunction with the appointment of Nine ZTE Sdn Bhd, a subsidiary of Ingenuity Solutions Berhad, as their sole local vendor for mobile devices.
The ZTE Acqua boasts of versatility and has a 1 GHz high speed processor.It is a candybar Android 4.0 smartphone with a 4-inch color touchscreen display. It also comes with 4GB internal memory which supports up to 32GB external MicroSD memory card for all the storage needs such as photos, songs, videos, mobile apps, etc.[more…]
Users can also easily navigate around places with its built-in GPS. Like any other smartphones in the market, ZTE Acqua is equipped with WiFi connectivity for users to have the benefit of surfing the Internet at anytime anywhere.
In addition, ZTE Acqua will also be a good choice for those who enjoy photography as it features a 5MP camera with auto-focus, flash, 1.6x digital zoom, auto white balance, various camera effects and photo quality setting.
ZTE Malaysia is optimistic total sales of the mobile phone will touch 30,000 units by year-end. Director of Mobile Device in Malaysia Jeremy Zhao Yue Ming said the company, was confident the smartphone would appeal to Malaysians as it would retail for only RM699 per piece.
"We take pride in making our mobile devices easily affordable and available for each and every person, " he said.
Zhao said the ZTE Acqua CQUA was the continuation of the ZTE Skate series which received outstanding response from consumers.
Reference:
http://www.4-traders.com/ZTE-CORPORATION-6495034/news/ZTE-Corporation-Enjoy-A-Fluid-Mobile-Experience-With-New-ZTE-Acqua-V880E-14460800/