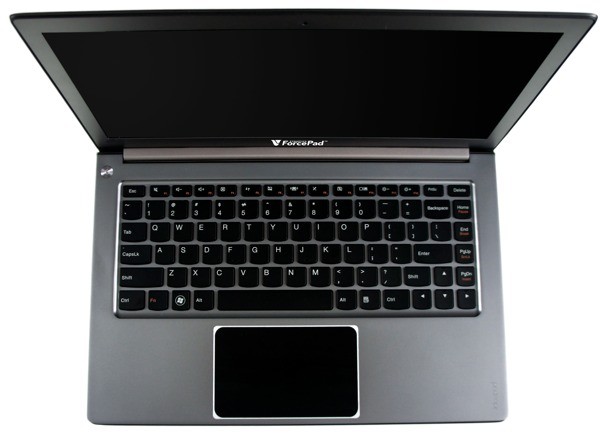 Synaptics, the company that develops software and firmware for the clickpads and touchpads found on any number of laptops, has debuted ForcePad which will  be coupled with its new state-of-the-art ThinTouch keyboard technology and industry-leading ClearPad Series 7, to deliver the ultimate touch solution for notebook PC and other mobile device OEM partners.
The ForcePad is going to bring a huge change for the way consumers interface with their laptops, and has been developed alongside Windows 8 to ensure that the pad takes full advantage of the operating system's gesture-based UI.
"Synaptics pioneered the original TouchPad, evolved it to the Image Sensing buttonless ClickPad, and now introduces the ForcePad with an array of touchscreen and ThinTouch capacitive keyboard solutions that redefines what is possible in  Human-Computer-Interaction (HCI)." said Tim Bajarin, president at Creative Strategies, Inc.[more…]
Synaptics reinvents HCI with three key notebook innovation platform capabilities:
ForcePad —  a multi-finger, variable force detection, capacitive TouchPad that offers a large "modern touchpad" gesture area that is up to 40% thinner than today's ClickPads, enabling thinner and lighter Ultrabooks, making it ideal for the fast and fluid Windows 8 touch experience by adding a new dimension of control to the notebook human-computer interaction.
ThinTouch — the definitive ultra-thin keyboard technology that complements the rapidly growing Ultrabook market trends of thinner form factors and improved battery life. The latest design innovations achieve up to 40% reduction in thickness from today's conventional keyboards, improved manufacturability and reliability, as well as improved backlighting. With the addition of capacitive technology, new usage models enable industry changing multi-modal (TouchPad, keyboard and touchscreen) user experiences.
ClearPad Series 7 — leveraging the heritage of the ClearPad family, the high performance Series 7 solutions are designed to meet the demanding Microsoft Windows 8 and Windows RT touchscreen requirements and now support up to 17" touchscreens.
Synaptics is working with key software partners to develop optimized ForcePad-based applications to add an exciting new dimension to the user experience. Users may start looking forward to experience the ForcePad as notebook designs using Synaptics new ClearPad Series 7 capabilities are expected to ship in late 2012.
Read more at:
http://www.synaptics.com/about/press/press-releases/synaptics-launches-new-era-revolutionary-human-interaction-solutions-mobi