The Android 4.2.2 is on its way. Android Authority reported that the much awaited Android Jelly Bean will be coming out in February or March, last stop ahead of Android 5.0 Key Lime Pie launch.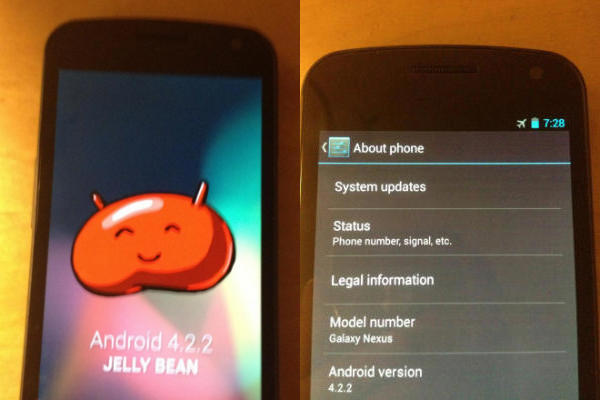 Last week, iDigitalTimes reported that Google employees were secretly testing an update to Android Jelly Bean, which contains mostly bug fixes. It may contain more than simple enhancements to the existing OS, but Google normally waits until the official release of any update to publish any notes summarizing the changes in the update, in order to prevent leaks.
IBTimes notes:
According to our inside sources at the company, who asked not to be named, Google employees with Nexus devices, including the Nexus 4, Nexus 7 and the Nexus 10, as well as the Samsung Galaxy Nexus, all have an opportunity to test out Android 4.2.2. They've been using their mobile devices normally, including trying out popular apps, but no one has really found any major changes to the user experience.
We will be waiting for more details of  Android 4.2.2 Jelly Bean upon its release.
Read more:
http://www.ibtimes.com/android-422-release-date-may-hit-mid-february-key-lime-pie-precursor-found-galaxy-nexus-1059554