Another clone tablet has been manufactured by the Chinese manufacturer. It's the Galaxy Galapad. The Galaxy Galapad obviously takes some inspiration from the Nexus 7 and Samsung Galaxy range of tablets, however as it is the first tablet from Galaxy, it has done many jobs for this tablet.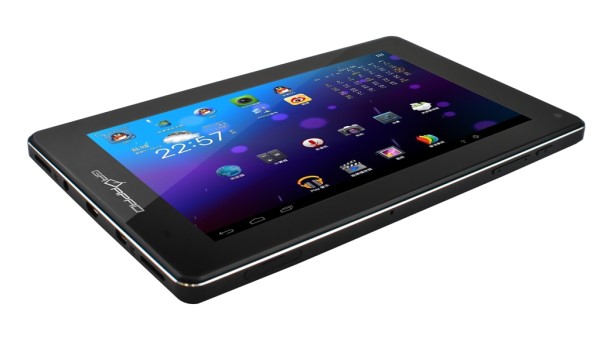 Like Google Nexus 7, Galapad sports a  7.0-inch IPS touch screen, but the screen resolution is only 1024 x 600 pixels and supports 10-point touch. Under the hood, it comes with a  NVIDIA Tegra 3 quad-core processor at 1.3GHz, and matched up with 1GB RAM and 8GB ROM, which are all the same as Google Nexus 7, but GALAPAD supports max 32GB Micro SD extension.
The Galapad only has a front camera, with the pixel of 2.0M. The battery capacity of the device is 3500mAh, and it runs Android 4.1.1. For connectivity, the Galapad  supports Bluetooth 3.0, GPS navigation, 802.11 b/g/n Wi-Fi and Micro HDMI output. In addition, it comes with built- in triaxial gyroscope and acceleration transducer, which is very necessary for gamers.
Priced at $200, the Galapad is comparable tablet to Nexus 7.
Source: Android Authority